Porsche servicing in Devon
Braunton Engineering offer a menu style, fixed-price schedule for Porsche maintenance and for some common fault Porsche repairs. Servicing is conducted to the factory schedule. They use Mobil lubricants, Porsche Mahle filters and Porsche original brake components.
Service Procedure: A set of procedures are used which are similar to the main dealer. The technician follows a check sheet of the factory service schedule which features work to complete and specific visual inspections to grade the condition and function of the vehicle accordingly.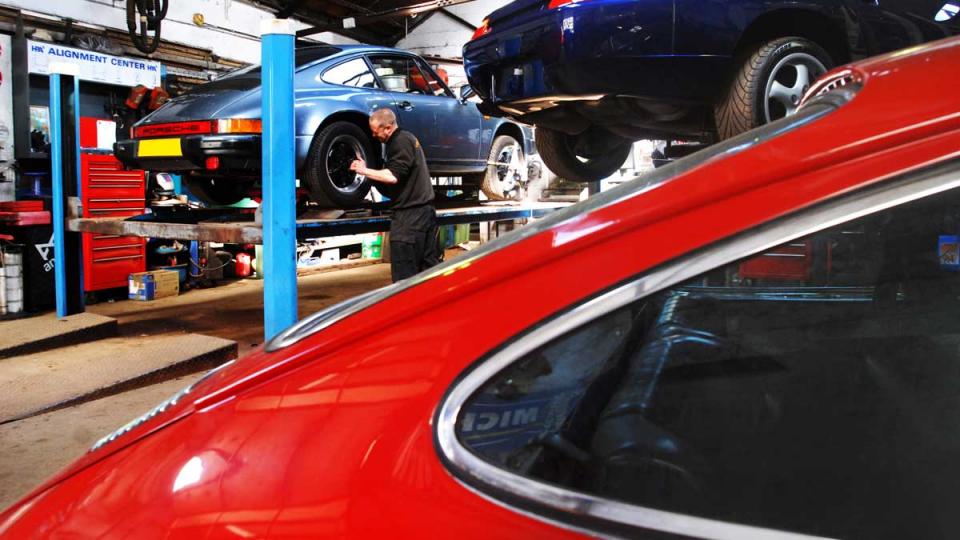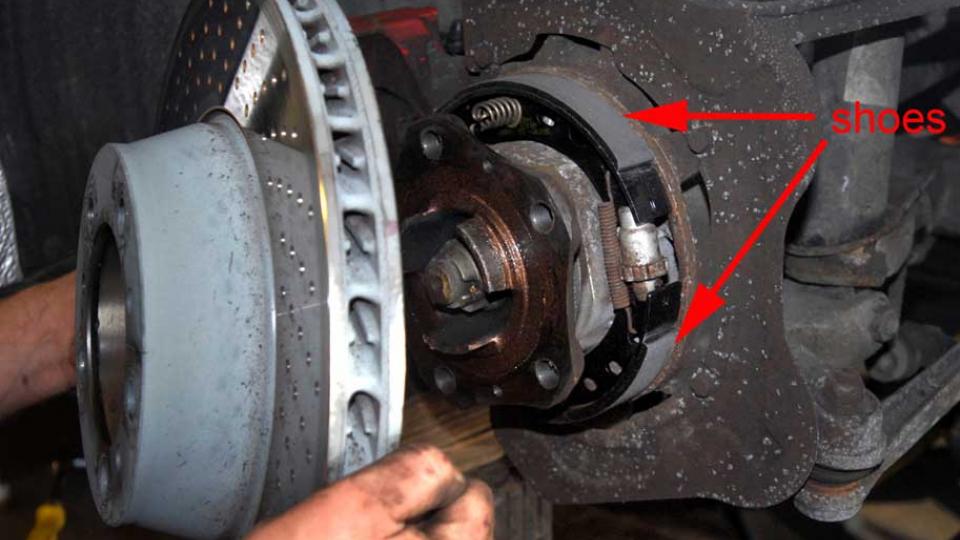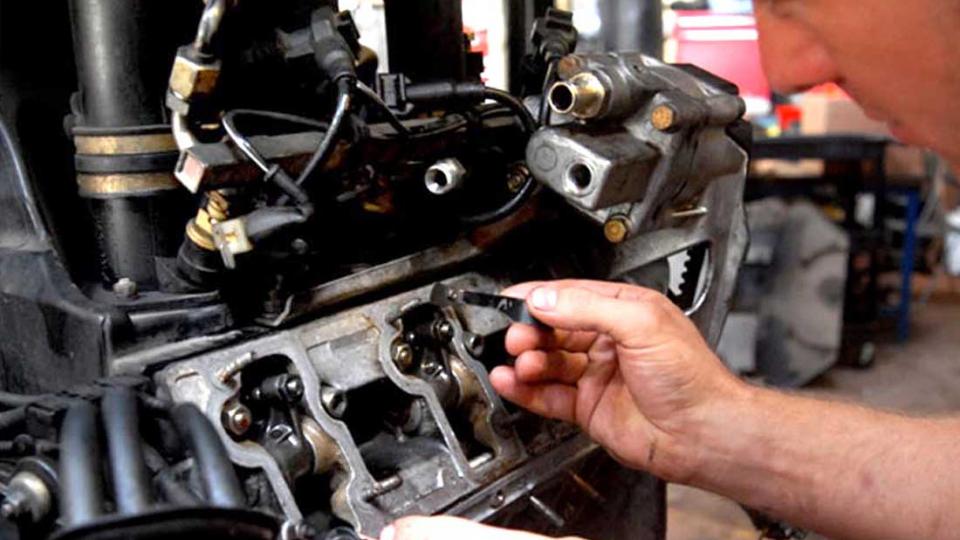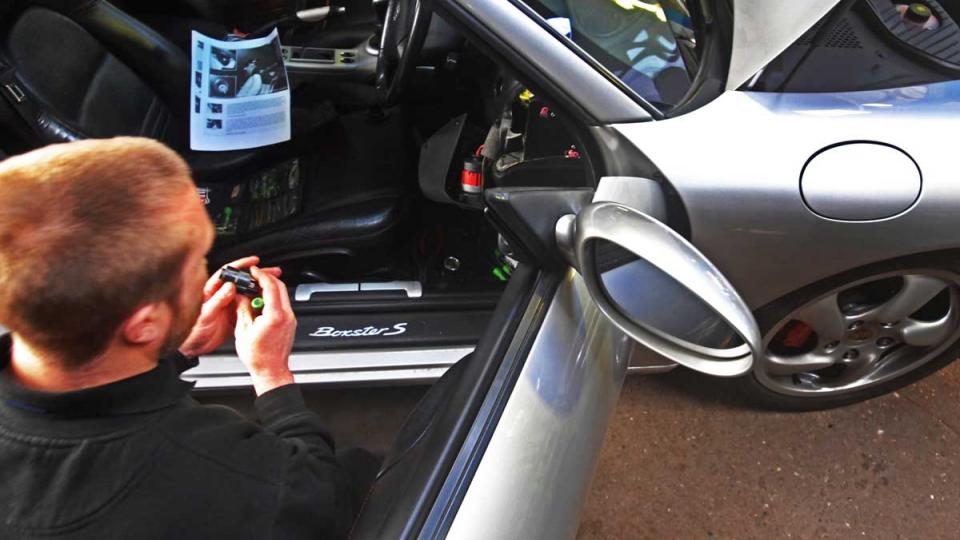 After visual scrutiny, the car is taken on a test drive by the assigned technician to assess the notes which were made when taking the booking. The vehicle is taken to the workshop and inspected on a ramp. Cost estimates for parts and labour are compiled with a priority of order given to safety and reliability. If any queries are raised on the test drive, or during the inspection, the owner is then contacted to discuss any issues.
As an example, the Braunton minor service includes replacement of: Mobil oil, oil filter/s, air filter, pollen filter, using genuine filters. In addition, each service includes an analysis of the used engine oil and the oil filter to check for metallic particles - this scrutiny gives a good indication of engine & IMS bearing health - as long as the oil & filter that are analysed have been in service for thousands of miles.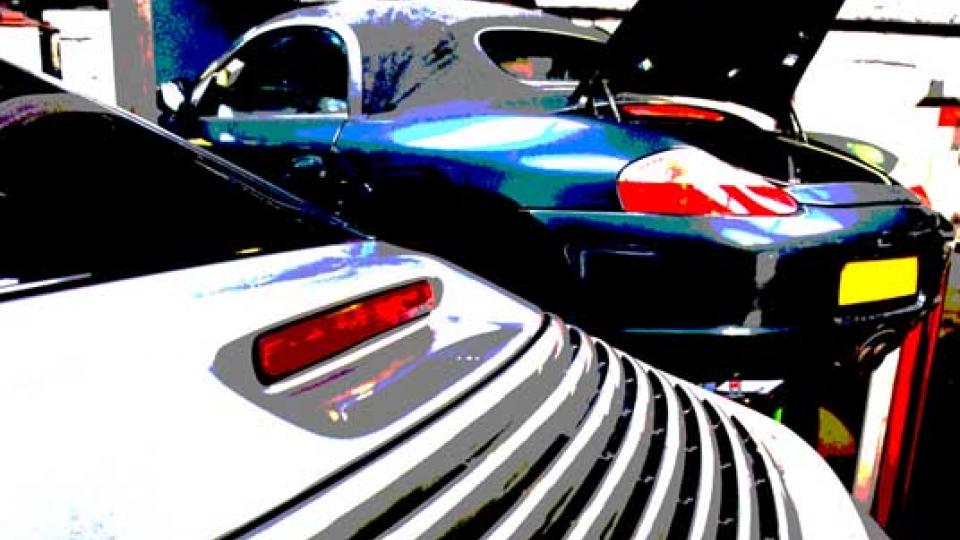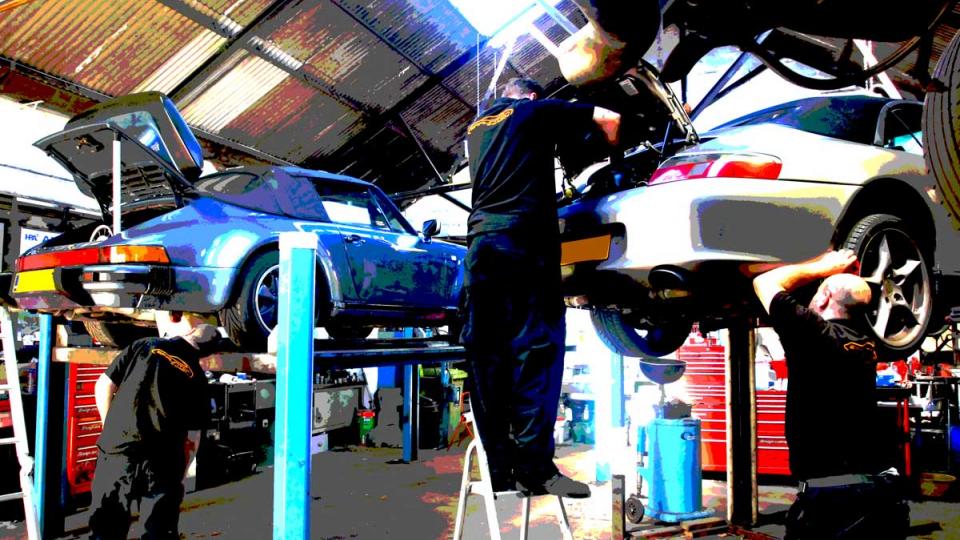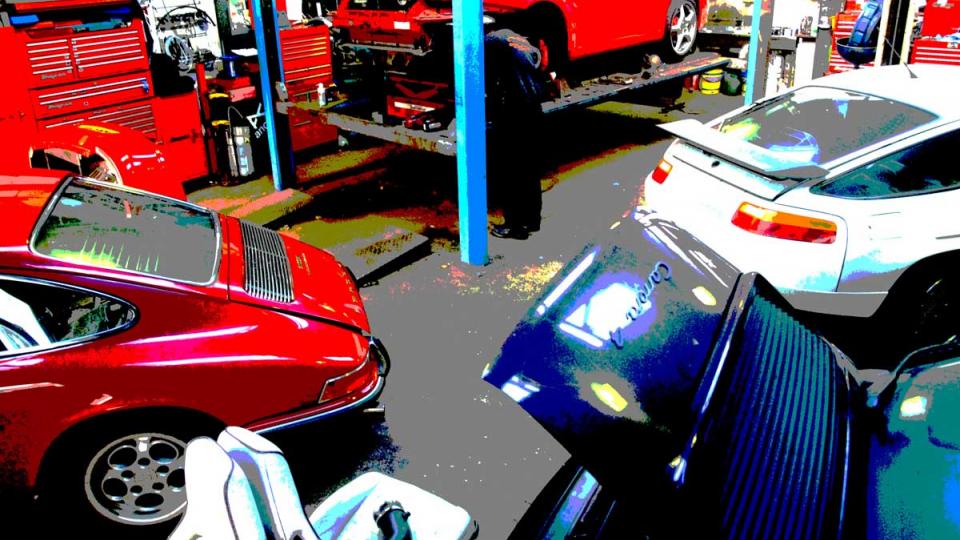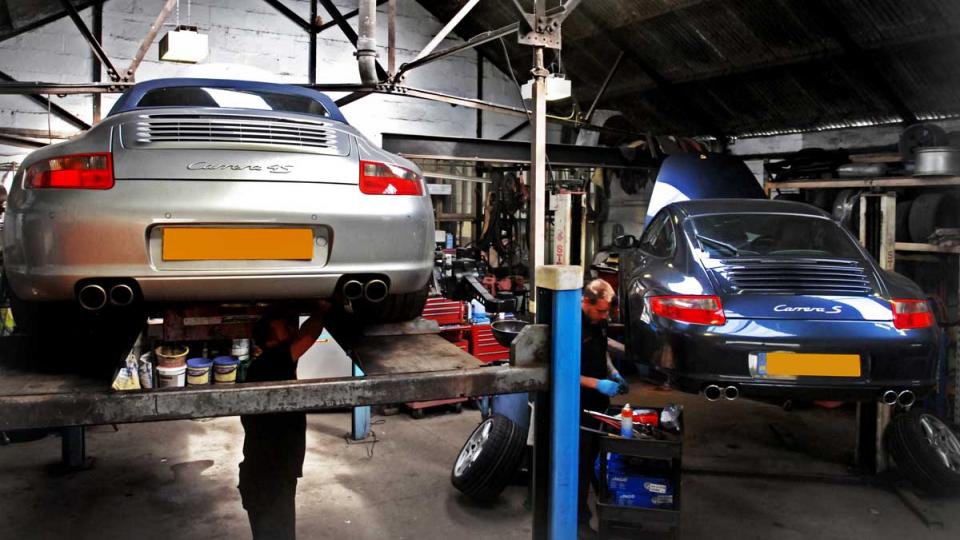 Good service history documentation is the key ingredient to finding a vehicle's market value, and is an essential track record of how the vehicle has been previously maintained - correct servicing & maintenance by a reputable specialist is crucial to ensuring the vehicle is mechanically healthy, and fit for purpose.
Transparency: Braunton Engineering are committed to transparency of pricing and work procedure - work is priced with parts & labour - an itemised estimate for each job - keeping customers informed throughout the vehicles stay. Braunton welcomes owners into the workshop to inspect work at any time whilst the car is in their care. Each vehicle is covered by comprehensive insurance whilst in the care of the team.
Menu prices - make contact to receive the prices for your model.