Braunton Engineering look after a number of Aston Martin's for local and regular customers who look for an independent specialist to provide a comprehensive, cost-effective service for servicing and repair.
Braunton Engineering offer menu price servicing for Aston Martin models. Email or call to receive the menu prices for your model. Braunton's maintenance program features original brand parts sourced from the AML parts department, so the car remains 100% original as it left the factory.
The Braunton team offer traditional engineering skills to fault-find and solve issues along with diagnostic fault reader with models DB9 and V8 Vantage - these models experience a variety of faults, some of which can be rectified and repaired rather than just having new parts fitted.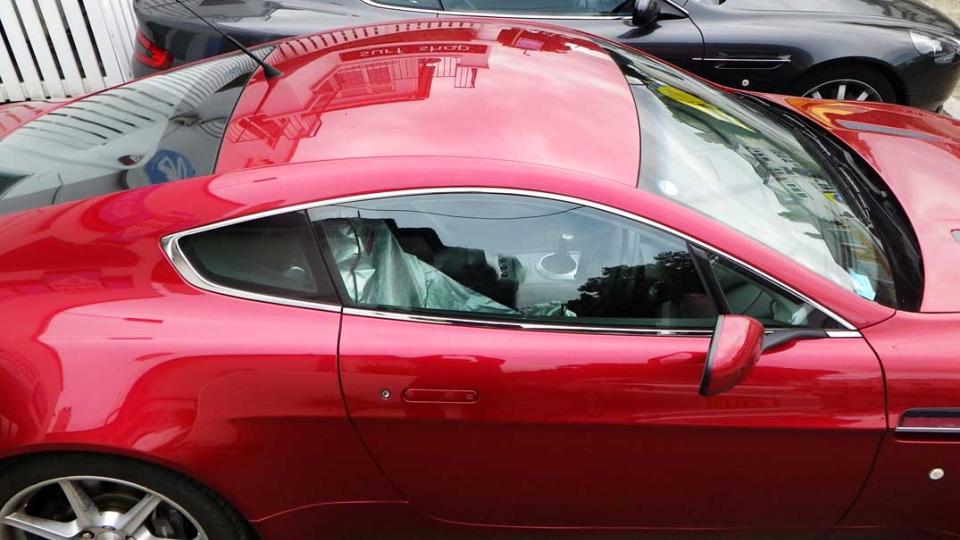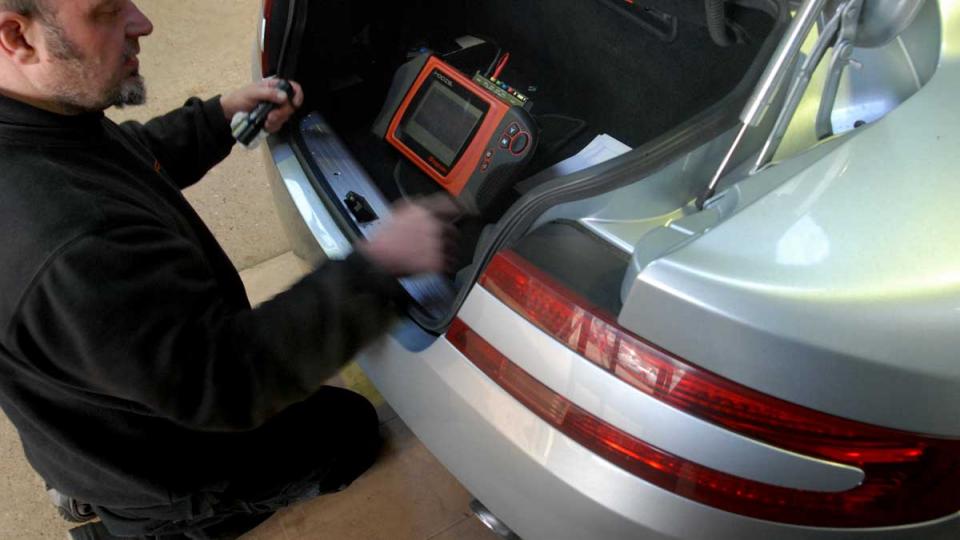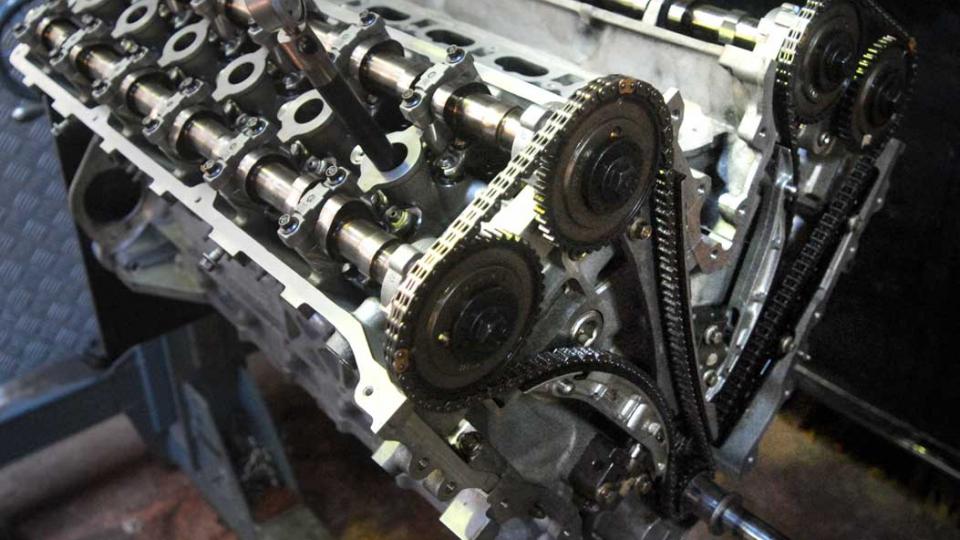 Repairs - Aston's with specific faults are inspected to correctly diagnose the source of the fault. The repair work costs are calculated with the relevant parts and labour and a cost-estimate is presented to the customer for approval, before work goes ahead to the vehicle.
Common repairs with some of the Aston Martin models include: V8 Vantage rear brake noise, V8 Vantage corroded brake discs, AM DB9 misfire from faulty ignition coils, DB9 gear selector issue, DB9 Sat Nav door fault.
Drop in to visit Braunton Engineering or telephone to discuss your Aston Martin with head mechanic; Ashley. He is on hand to answer any technical queries and is always willing to offer advice.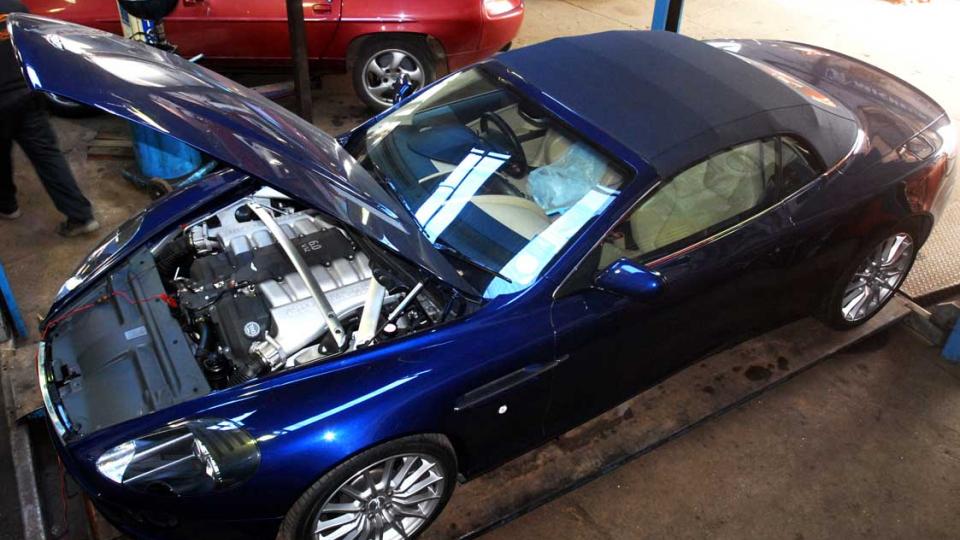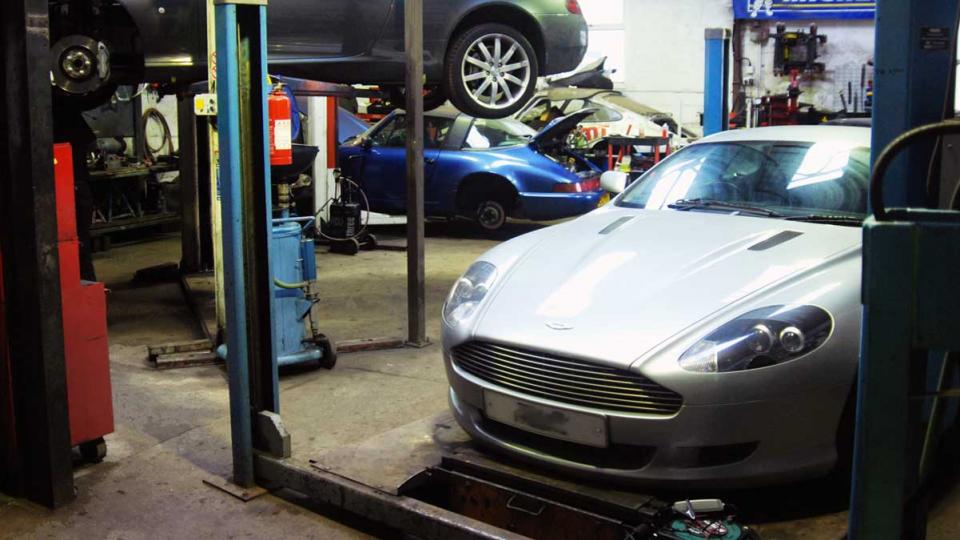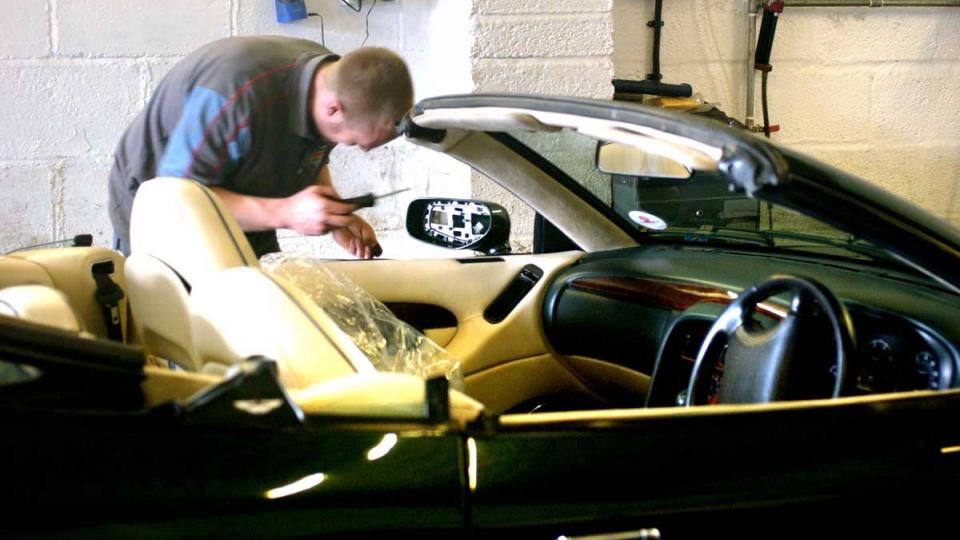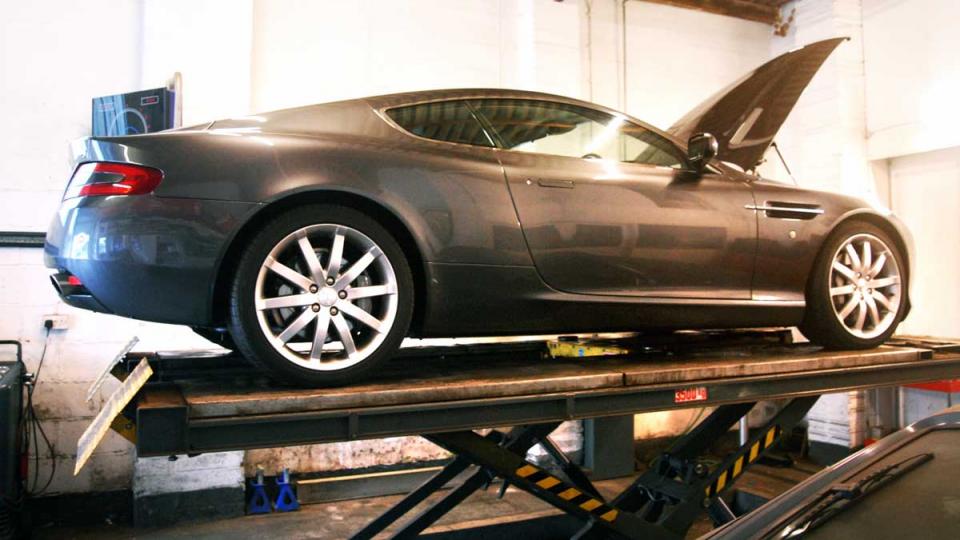 Braunton's Aston servicing represents good value and includes genuine Aston parts. Braunton appreciate that AM owners are enthusiasts who like to maintain their cars to a top level (or bring them back to a fit state), to make them fit for purpose, at a realistic and affordable price.
The technicians spend many hours working on Aston Martins - working with fastidious owners who prefer jobs to be completed with due diligence. Fault diagnosis, procurement of correct parts, due care and attention whilst fitting, and subsequent testing to ensure long-term reliability and ultimately; driver satisfaction.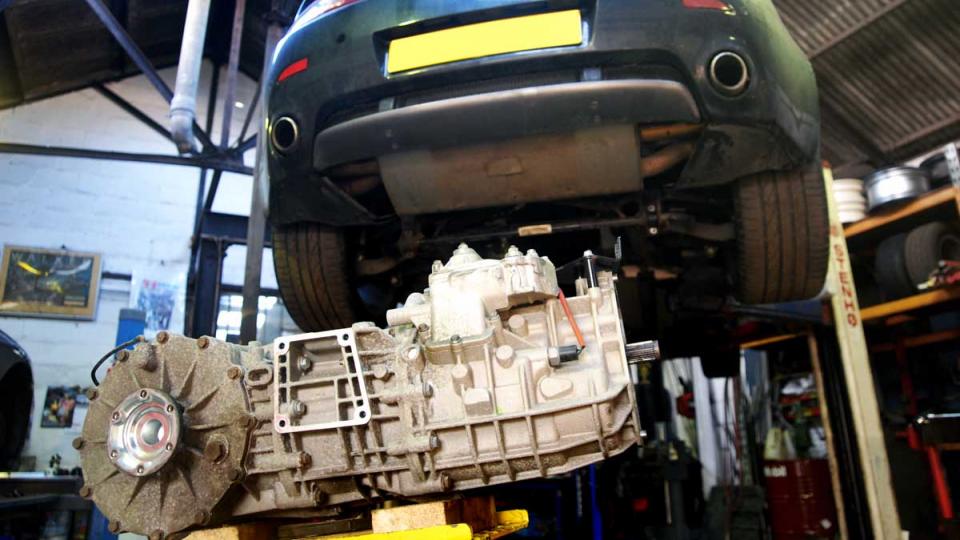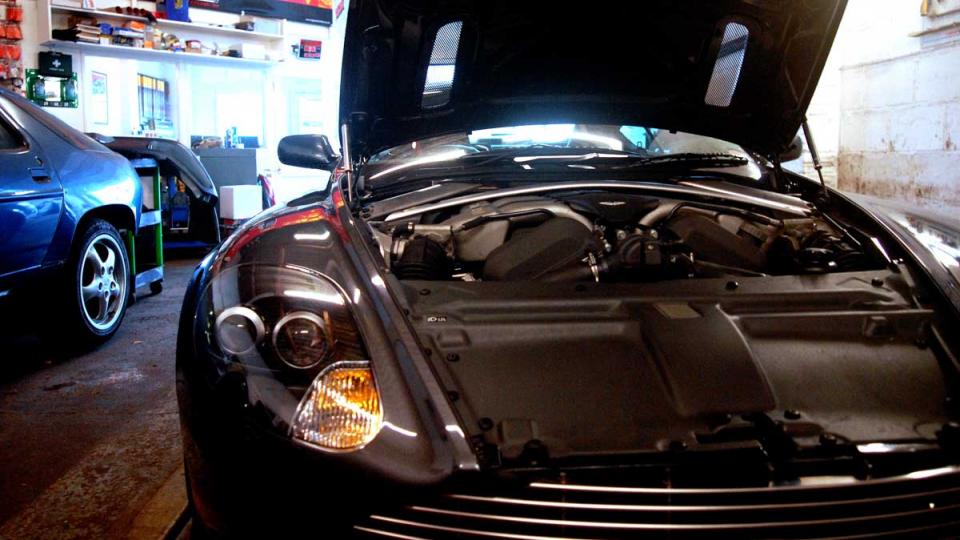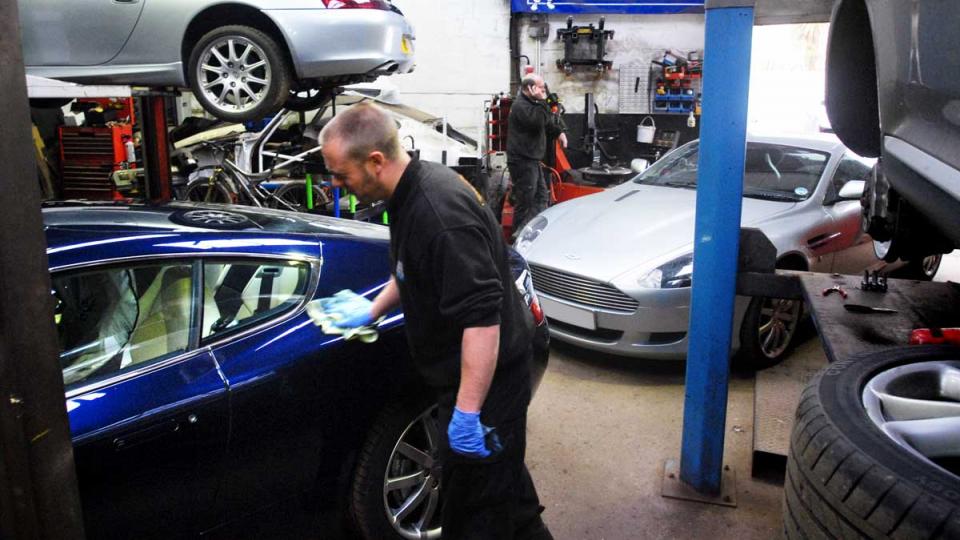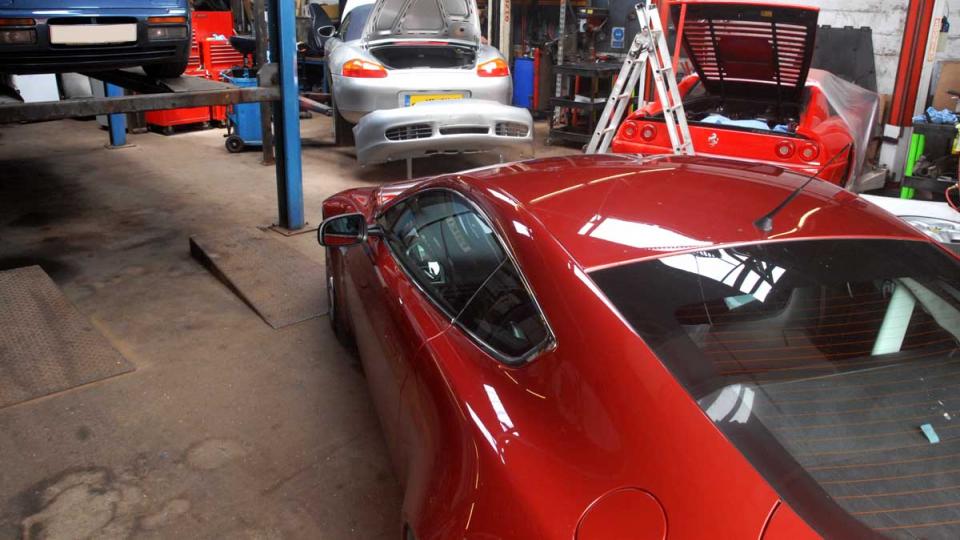 Braunton specialise in rebuilding the Aston Martin DB9 V12 engine - from engine repairs through to total engine rebuild. Photo showing DB9 engine near completion of rebuild after con rod failure - Braunton specialise in engine building. The techs are in their natural element when they have an engine to pieces for inspection for wear and faulty internal parts.
The recent era of cars have brought Aston into the headlines (and back to the Bond screen). Aston's street cred has never been better - such beautiful cars with awesome soundtracks!
The DB9 is a well thought out design which bears some similarity to the architecture of the Porsche 928 using a transaxle (gearbox on the rear axle) to allow balanced weight distribution, front to rear.