Braunton Engineering spend many an hour working on the 993. Servicing includes genuine  OE parts and Mobil oil and follows the factory servicing schedule. They offer cost-effective repairs & MOT testing, with a labour rate of £55 /hr (+vat).
Braunton commonly replace exhaust heat shields, rear bumper support tubes, the engine's rear main oil seal, and deal with windscreen panel (scuttle panel), windscreen aperture corrosion on a routine basis. The windscreen and seal are ill fitting and allow moisture and dirt ingress to the aperture - with time and vibration, corrosion takes root and develops into unsightly blistering.
993 rear chassis corrosion - rusty, perforated rear chassis legs are now a common repair to the '93. For many years this has been hidden by the rear wing/heat shield support bracket.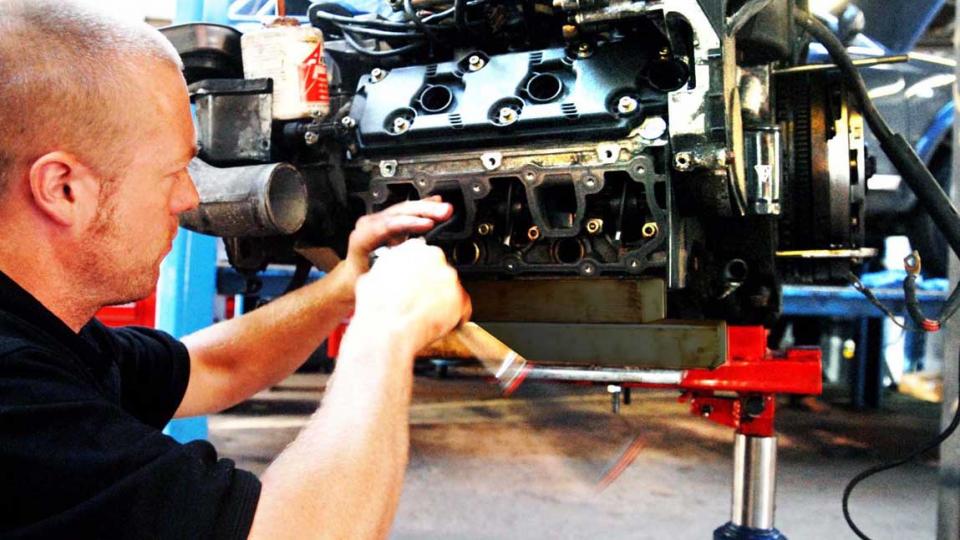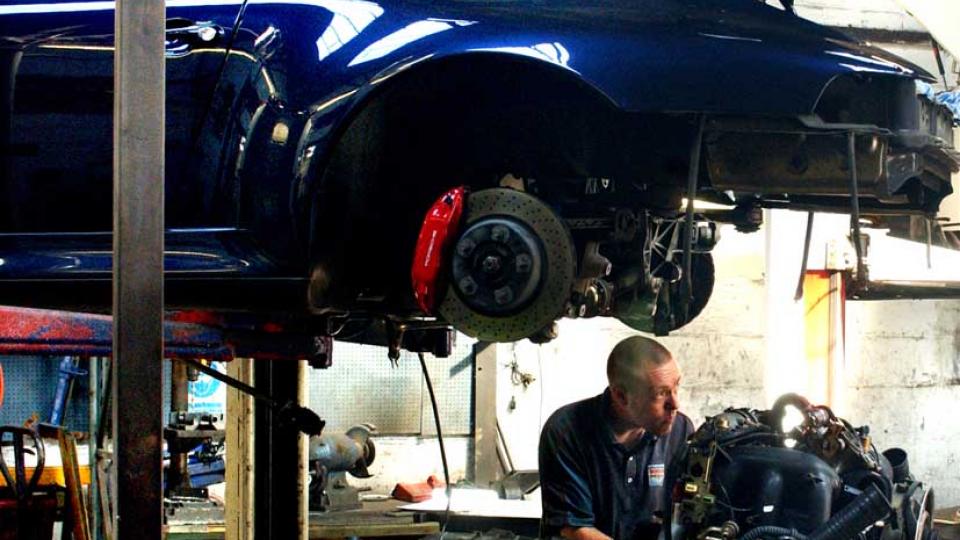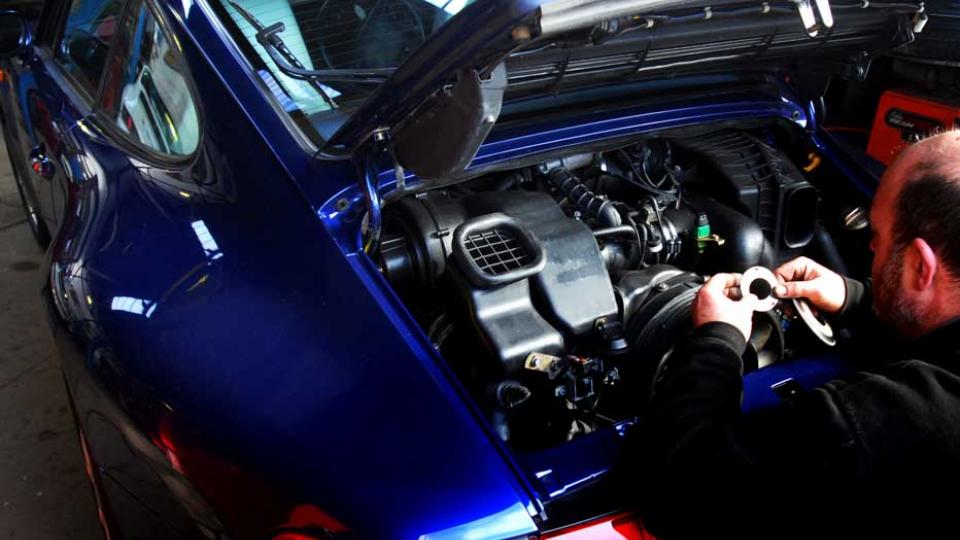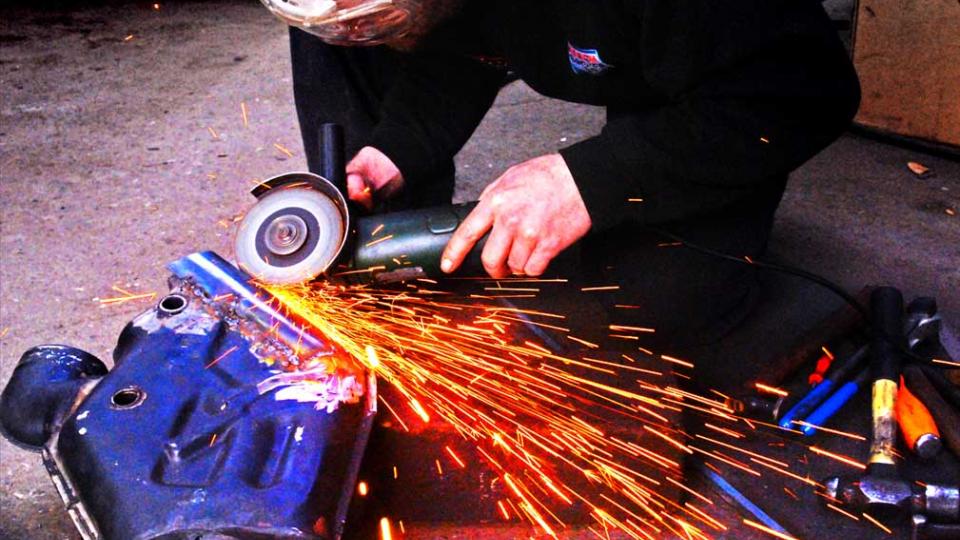 The team see a number of 993's for servicing with corrosion around the bottom and the two bottom corners of the front windscreen. This is worth checking if you own a '93 or are looking to buy one.The windscreen trim can allow moisture to sit in the recess and promote corrosion along the recess.
If caught early, a minor repair can be completed by Braunton Engineering with the windscreen removed, cleaning up of the recess and rust proofing without having to paint the scuttle panel (the panel in front of the screen). If the corrosion has spread past the rubber trim (i.e. rust bubbles are visible) then a '93 scuttle panel refurb is required. This includes; screen out, removal of all relevant items, cutting the old panel out and welding in a new factory supplied panel. To complete major work the front wings need to be moved away from scuttle panel & rubber trim, and finally a visit to the spray booth for the perfect colour match and finish.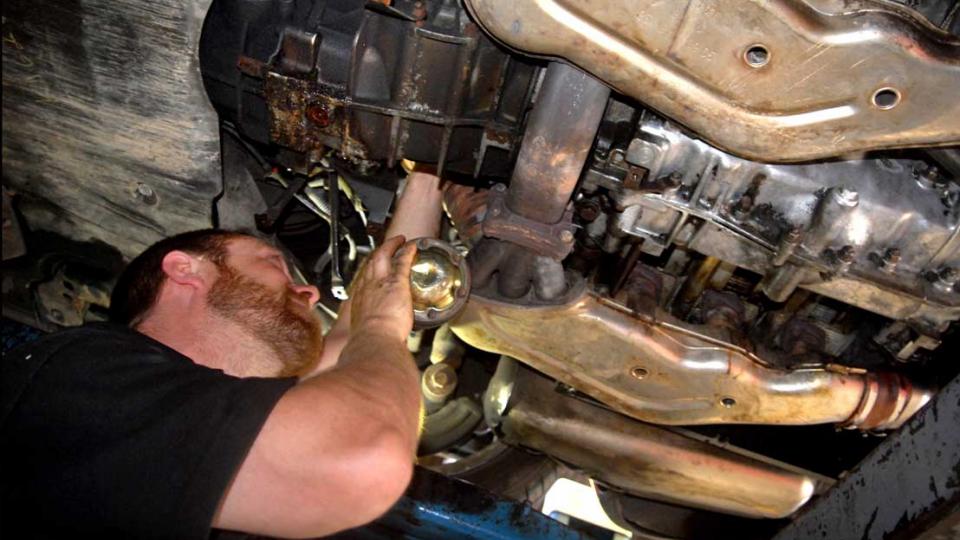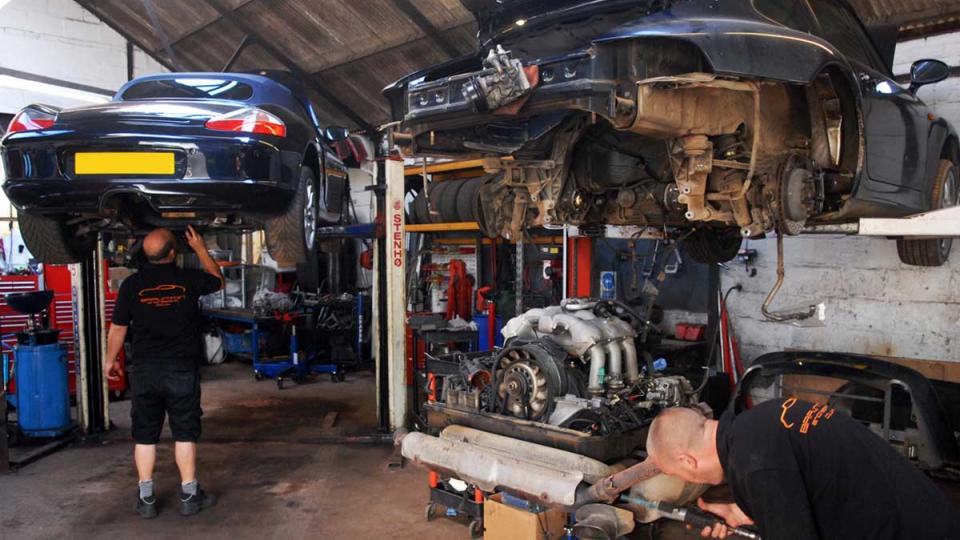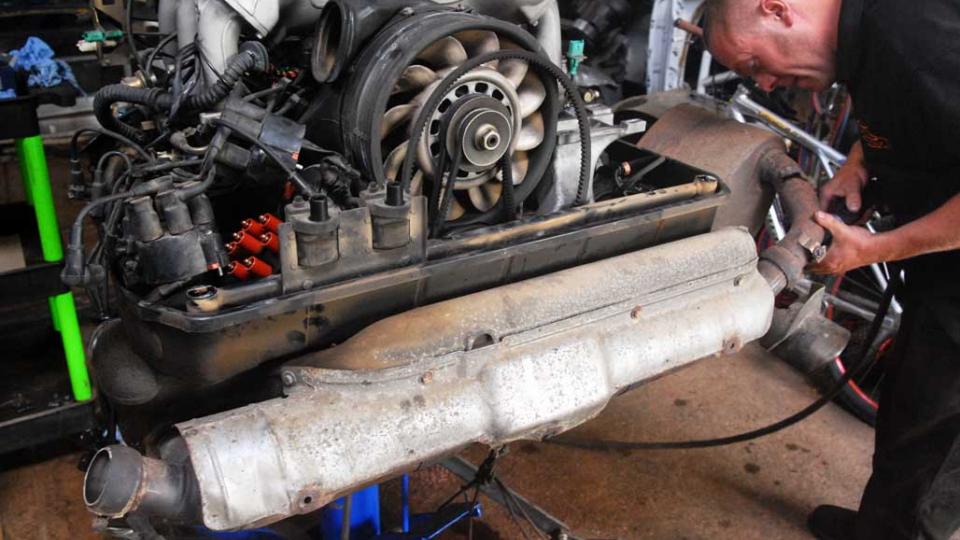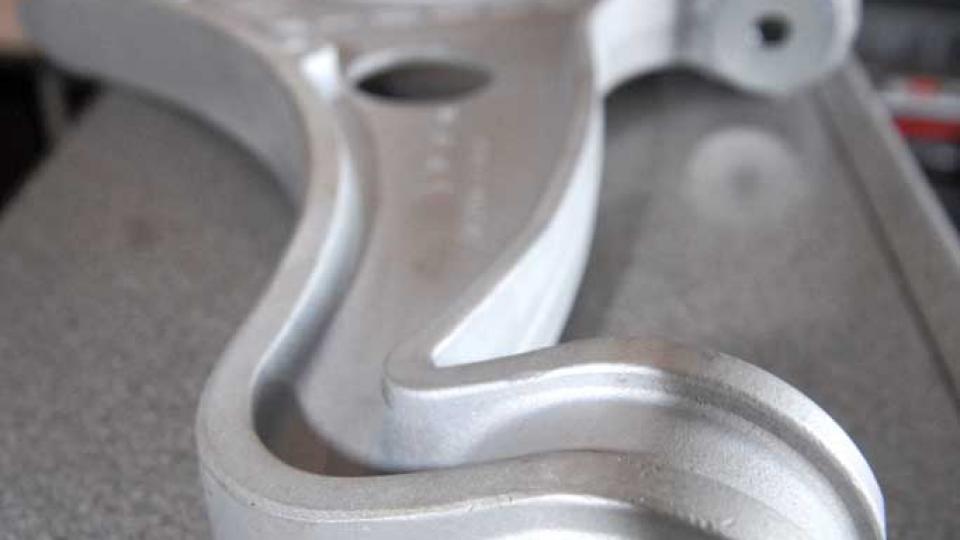 The 993 is the ultimate evolution of the air cooled, rear engine sports car - still remains one of the most reliable models and most '93's have been well maintained during the course of their lives which means there are rarely any big surprises at annual service. Driving the Porsche '93 back to back with a 911 whether it be the 3.2, 3.0, 2.7 etc, the driver notices differences immediately. The '93 is more refined & powerful and an easier vehicle to drive; the gear change, the noise levels, the ride, power delivery allow the driver to relax and choose how much to input, whereas the older models demand constant attention, to be driven correctly. 
The 993 with an uprated clutch slave cylinder - reduces effort by 30%. Braunton supply and fit the mpl slave cylinder or sell the items by mail order as an approved UK MPL slave cylinder supplier.