Braunton Engineering see the 996 911 on a regular basis with routine servicing and general age and wear related repairs. With time most 996's need the replacement of AC condensers, radiators, exhaust flange bolt & clamps replacement (Braunton fit stainless fasteners as replacements), ignition coil pack & spark plug replacement, lower wishbone and four wheel alignment - as mileage and age dictate.
The Devon Specialist's 996 service is to the factory service schedule with the mechanic following the check sheet service schedule of visual inspections, change of the relevant serviceable parts/fluids and diagnostic interrogation to check for any fault codes which may have been stored in the on board computer. When the 996 is up on the lift, the key running gear, suspension components and chassis can be inspected to ensure they are fit for purpose.
When the engine oil is drained, the old oil is then inspected for particles. This is an accurate way of checking to ensure good engine health if the old oil has been circulating through the engine for thousands of miles, as any wear can be seen as metallic, shiny particles suspended in the oil. The oil filter is then put in a transparent canister with some petrol and shaken, This releases any particles from the old filter and if they are present, they can be seen at the bottom of the inspection canister. This old oil analysis is a key part of Braunton Engineering's specialist Porsche service and offers a clear picture of the health of an engine. Early warning of any engine wear, ims bearing issues, bore scoring can be seen with this simple test at each of Braunton's 996 911 service.
The Carrera 2 and Carrera 4 models represent a great sports car at today's prices, but buyers should engage a specialist for a pre purchase inspection for peace of mind. The factory schedule dictates a minor service every two years and a major service every four years (regardless of mileage). However, as these vehicles are now over ten years old, and most have many thousands of miles on the clock, an annual service is highly recommended if the vehicle is used for over 3000 miles per annum.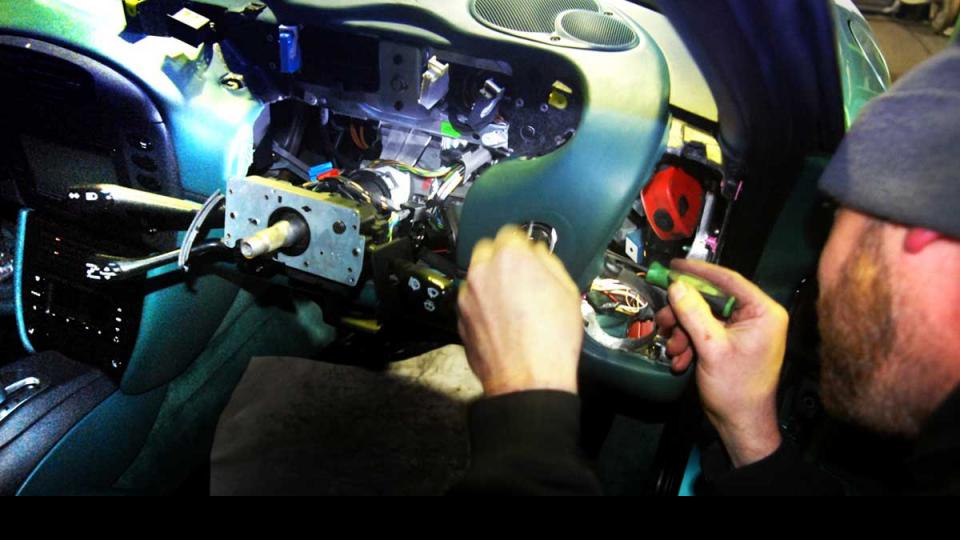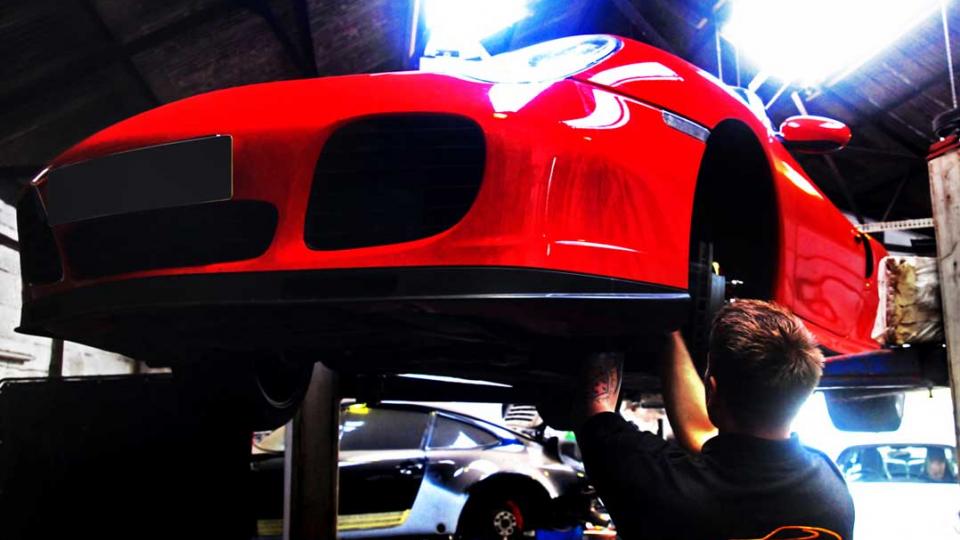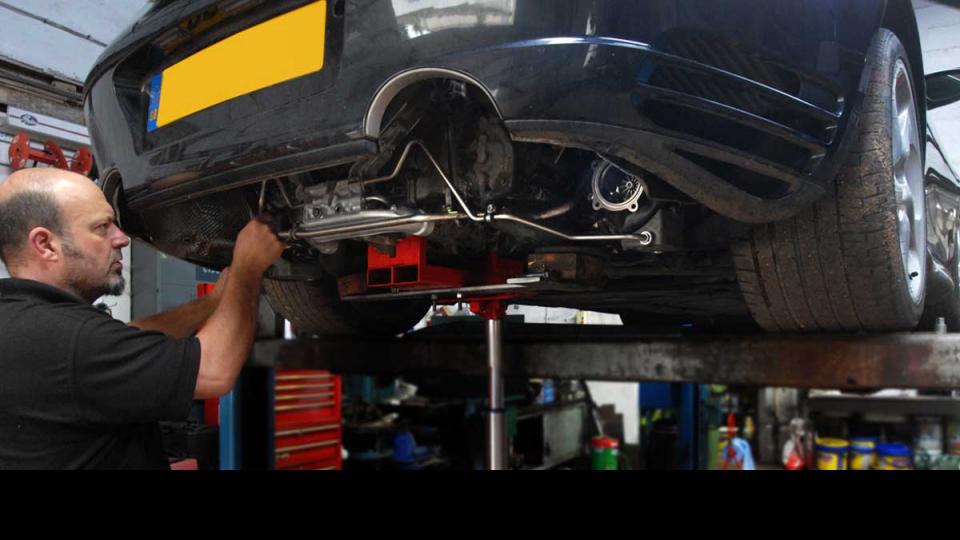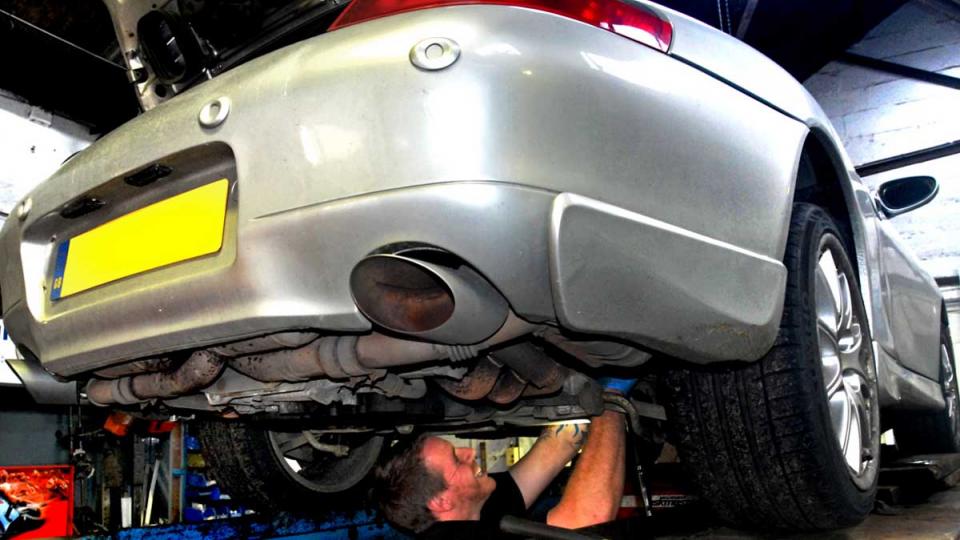 A brake fluid change is recommended every two years - this is an important schedule to stick to as the fluid is hygroscopic (absorbs water), the change of fluid every two years benefits the vehicle not just by the new fluid, but also allows each caliper nipple to be exercised in its thread - preventing the nipple from corroding in.
Common work for the 996 Carrera: Ignition coil pack failure leading to engine misfire with 'check engine' light displayed on dash – fixed by periodic replacement at service inspection. Air conditioning compressor noise from the loss of refrigerant gas – leak from the condensers. These are commonly damaged with the impact from road debris and/or corrosion from salt and dirt over time, together with the constant heat cycles. Recharge of air conditioning system at service interval. 
Owners experience tyre replacement at routine intervals due to wear or adverse, uneven wear. Uneven tyre wear can be attributed to poor wheel alignment and or worn suspension components. The most replaced suspension components are the lower wishbones (coffin arms). Track control arm can require replacement due to excessive movement, caused from perishing and wear in the arm's bush. Check and adjust of the four wheel alignment geometry to the factory settings, recommended by OPC every two years.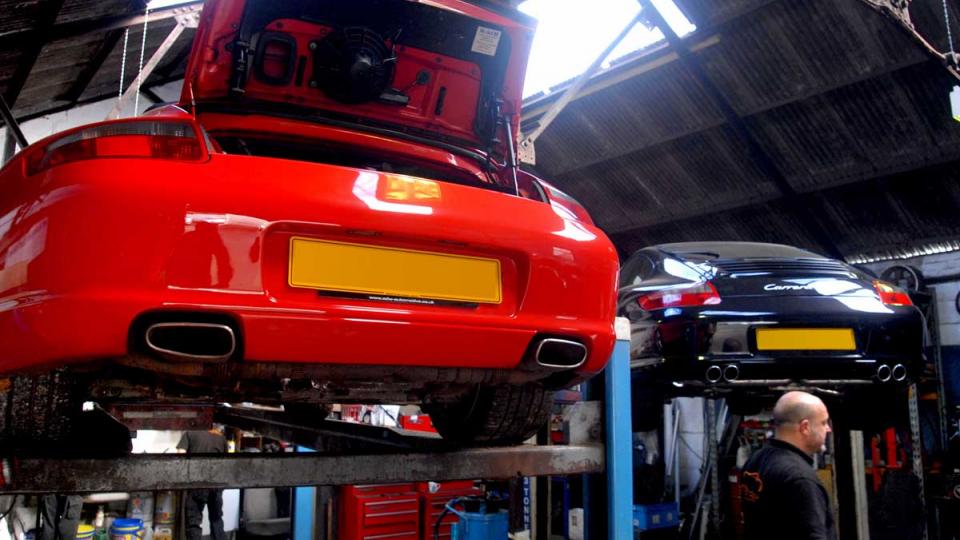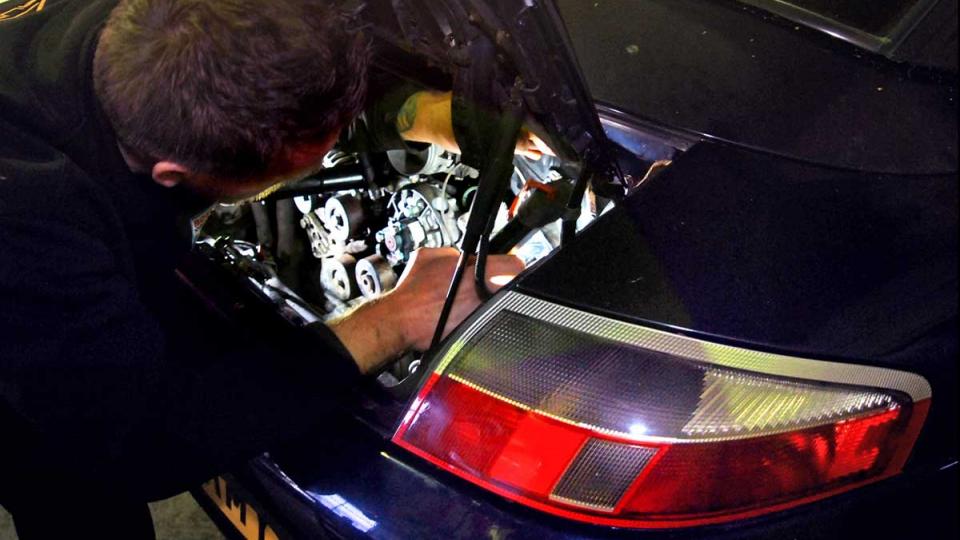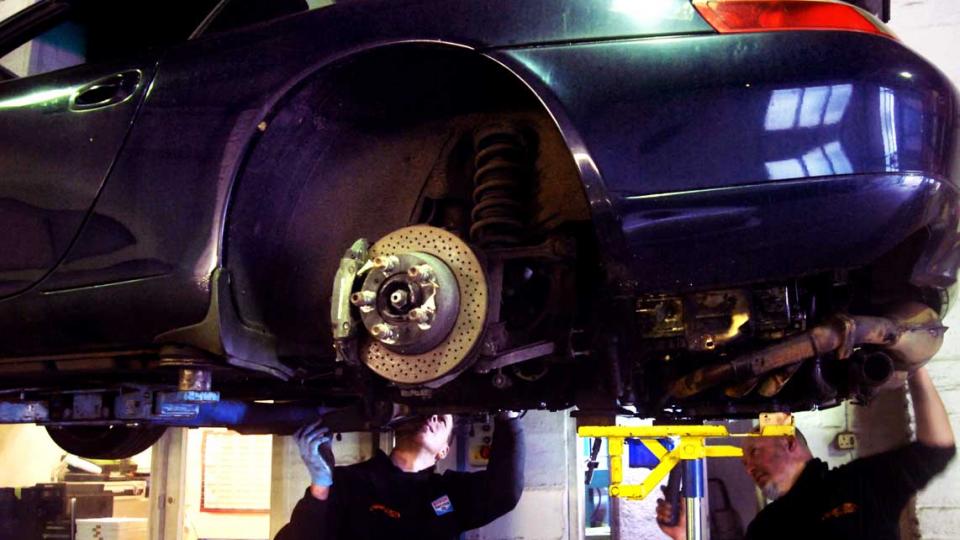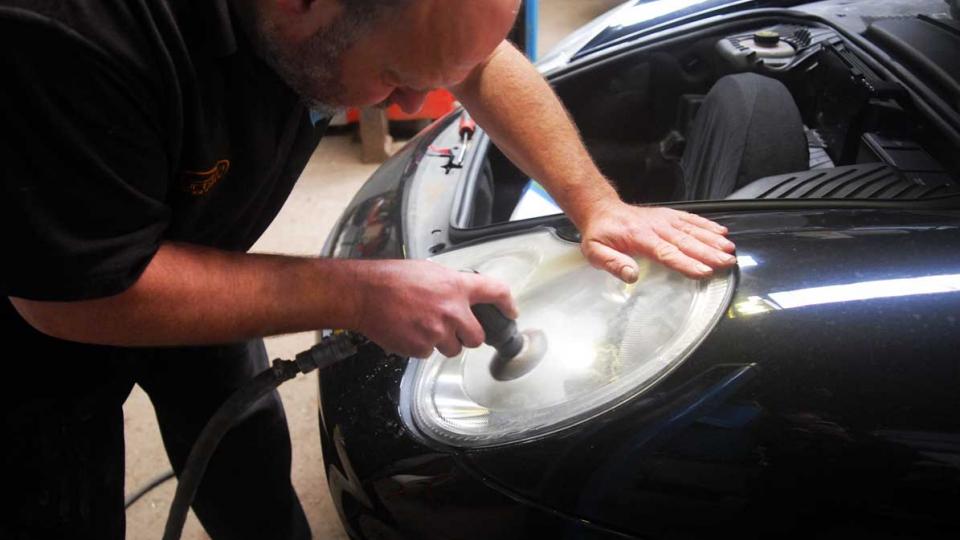 Tiptronic gearbox cooling pipes corrosion requiring replacement before gear oil leak and gearbox fault. 996 Turbo experience wastegate actuator rod corrosion which affects turbo performance and the exhaust heat shields suffer from corrosion. The Exhaust lambda oxygen sensors fail with time - this fault leads to 'check engine' being lit on dash.
M96 Engine; intermediate shaft bearing failure or cylinder bore score – Request an engine oil change with oil and oil filter analysis to check for m.96 & m.97 engine health - an engine in poor health will display signs of metallic particles in the oil, and within the oil filter. M96/M97 engine wear, excessive oil consumption, smoke from exhaust and engine damage with scored cylinder bores requiring engine strip down and rebuild. Check exhaust tips to ensure both are the same colour - a tell tale sign of one exhaust tip being slightly darker can indicate oil being burnt in the combustion cylinder on one engine bank.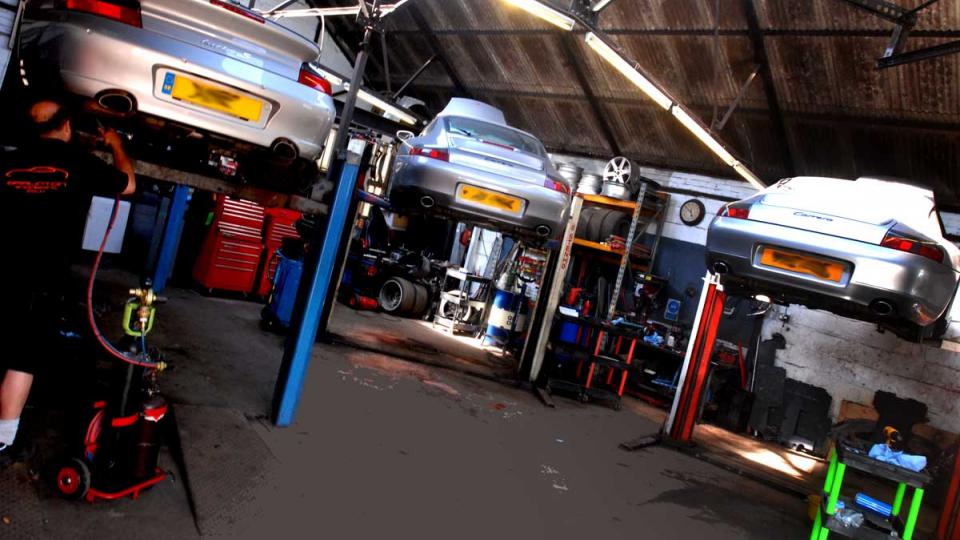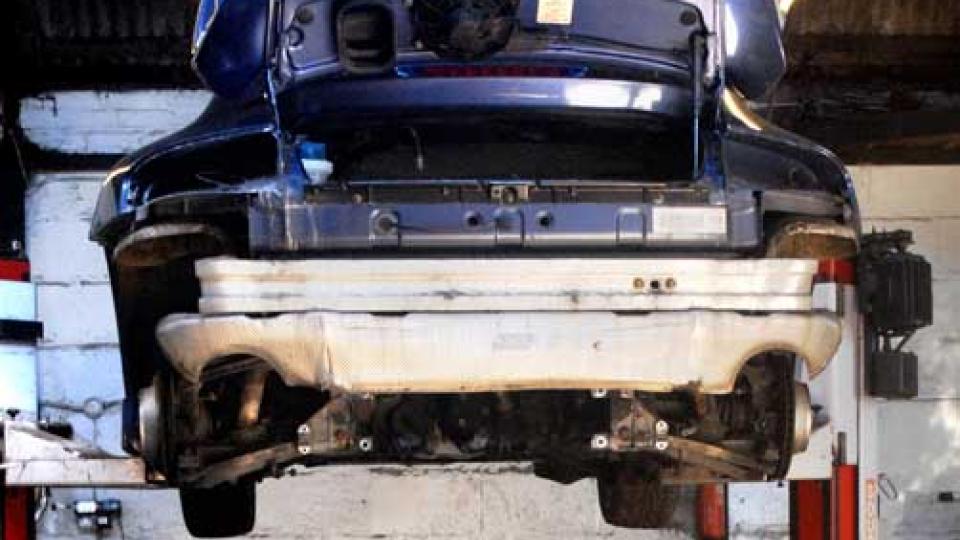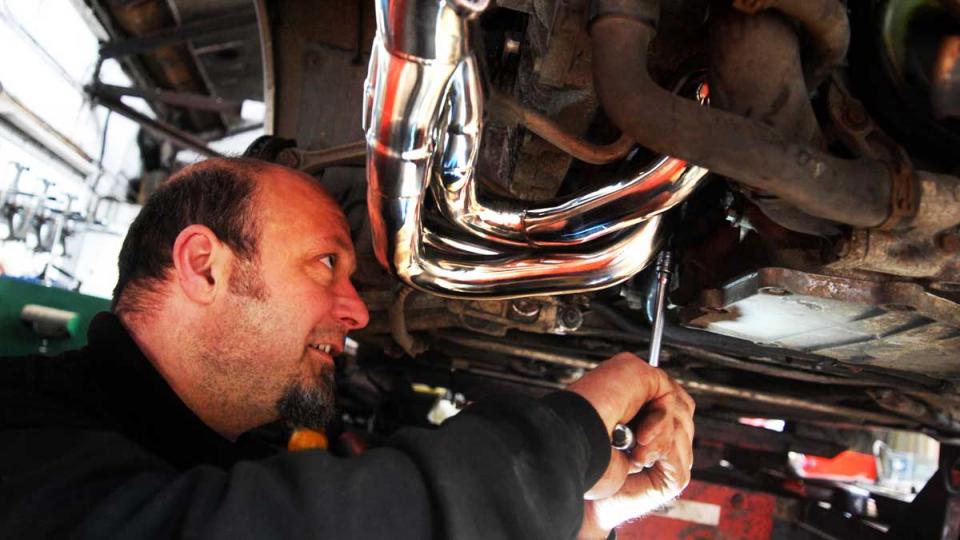 996 gearbox mounting bush - with time and wear the forward mounting bush in the 96/97 gearbox deteriorates and develops movement. This excessive movement from the worn bush will have a negative effect on the cars handling in the corner – with a very worn bush this excessive movement can be felt by a sudden shift in the car's balance in the corner, being the gearbox literally shifting location slightly.
Replacing the bush on a 996/997 is a job for a specialist as the bush requires pressing out of the gearbox for the replacement bush to be pressed in.