Braunton Engineering offer a fixed price menu for Ferrari servicing using genuine parts. They are an MOT station and look after a number of Ferrari sports cars for owners in the South West, with repairs from minor to major. They offer routine work such as Ferrari cambelt replacement with major servicing - included on the menu pricing schedule.
The Braunton team offer a great depth of experience to enable a high standard of work, whether it be for routine service or for major fault rectification such as engine rebuild or gearbox repair.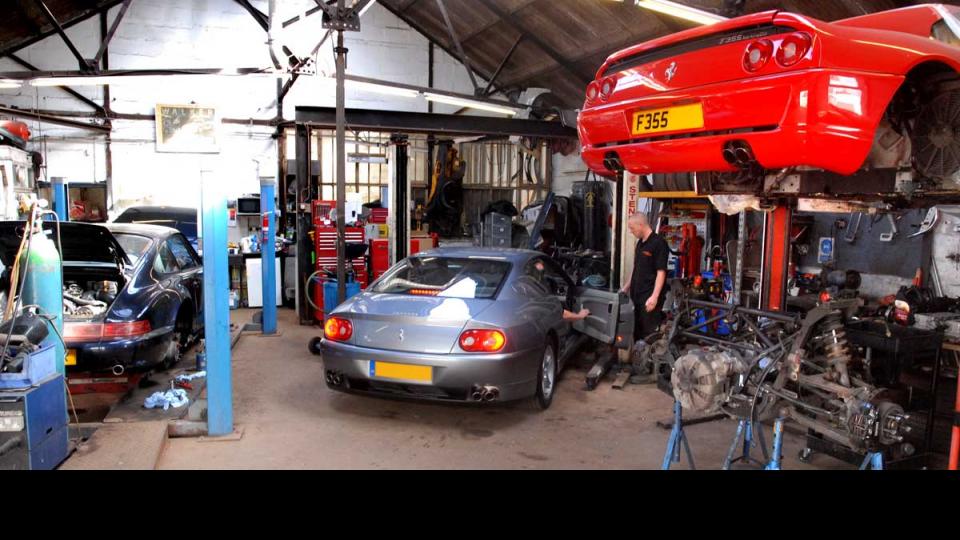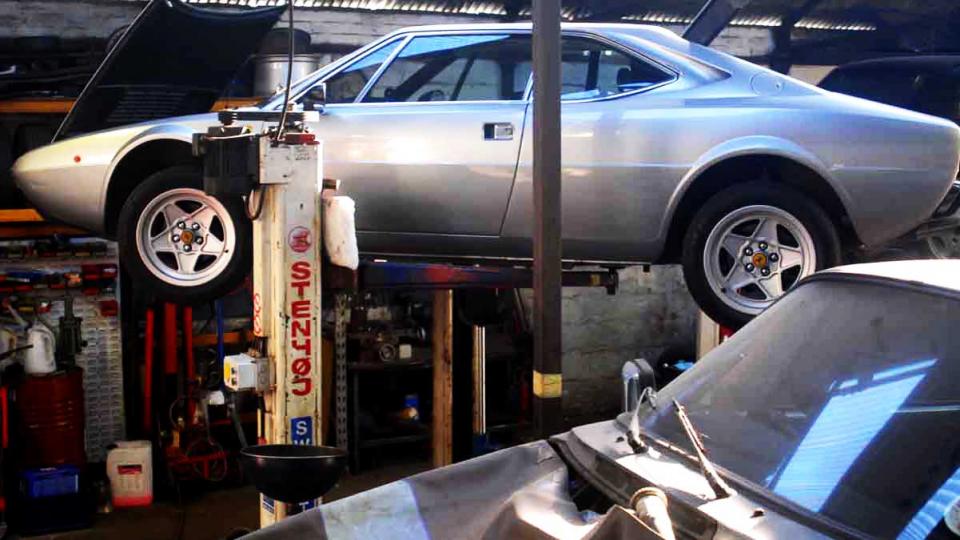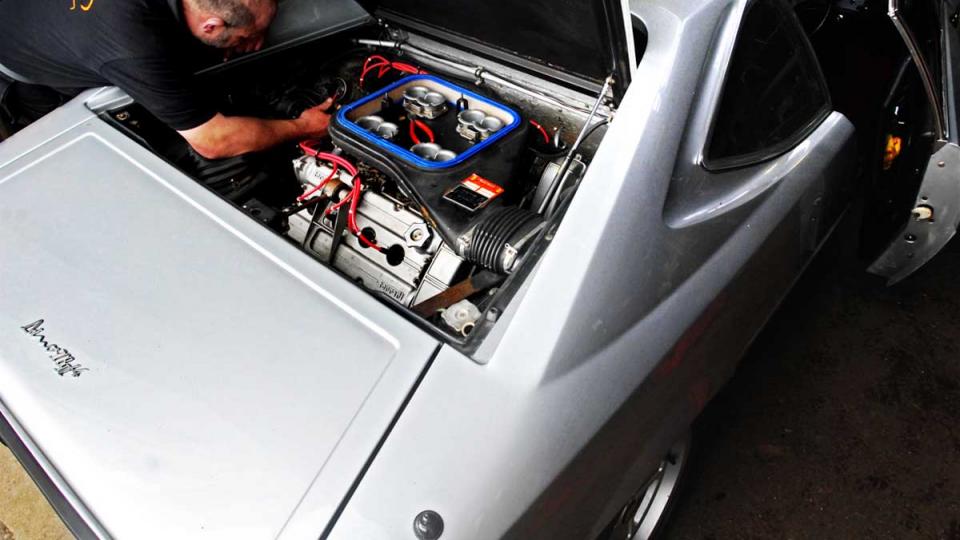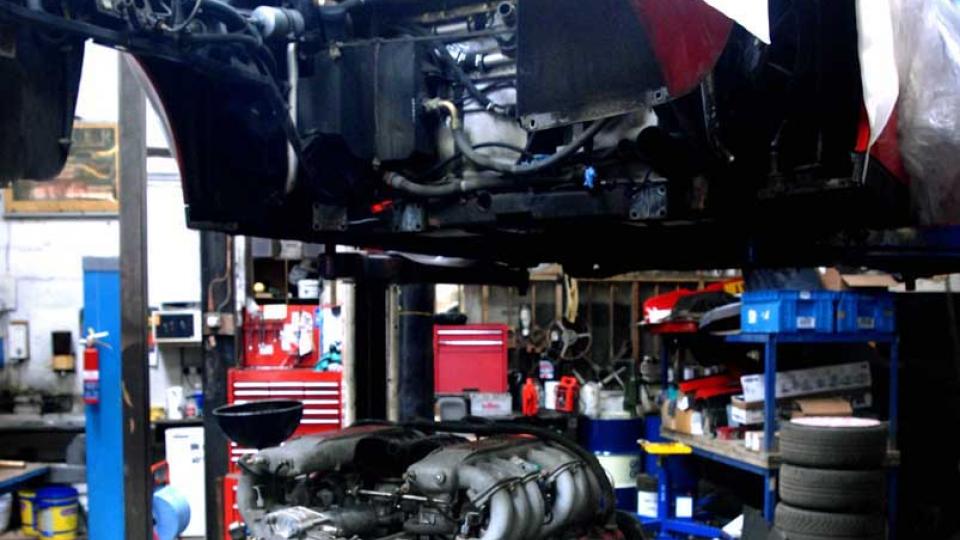 Braunton Engineering is also an MOT testing station with an exemplary record with DVSA, the department of transport. Their MOT bay and workshops with five ramps is designed for the low supercar, to enable good access for inspection and repairs. 
This page shows a small number of images from jobs over the last few years - if you have a specific fault or would like to book a free inspection, call to speak to Ashley, head mechanic.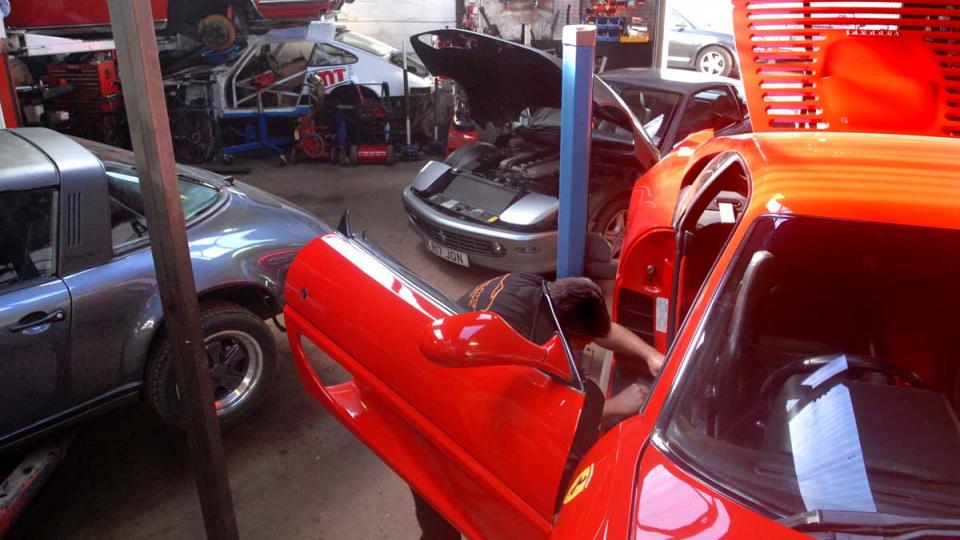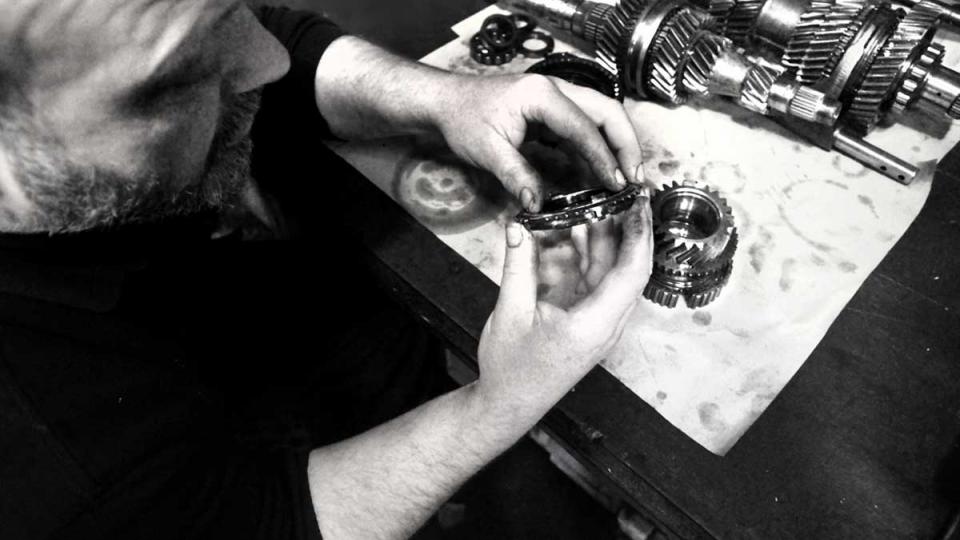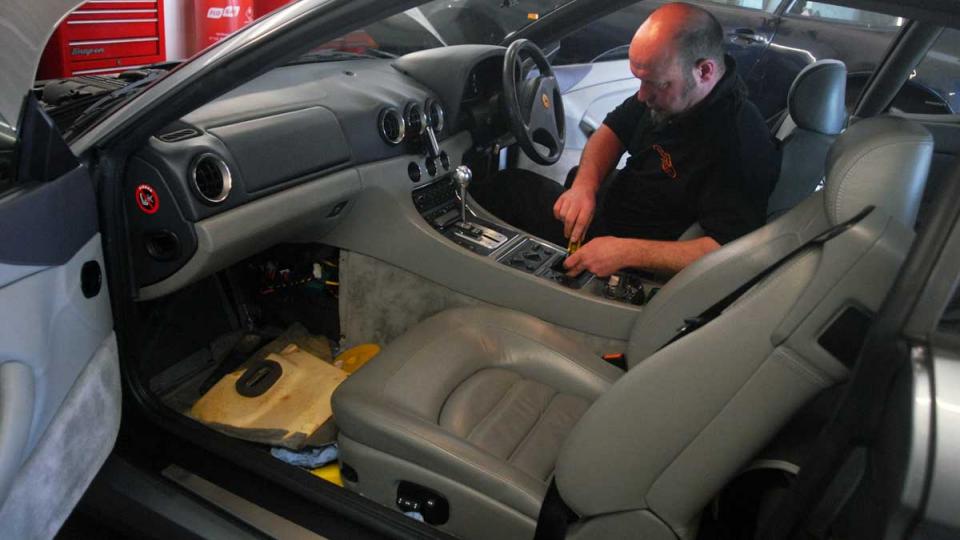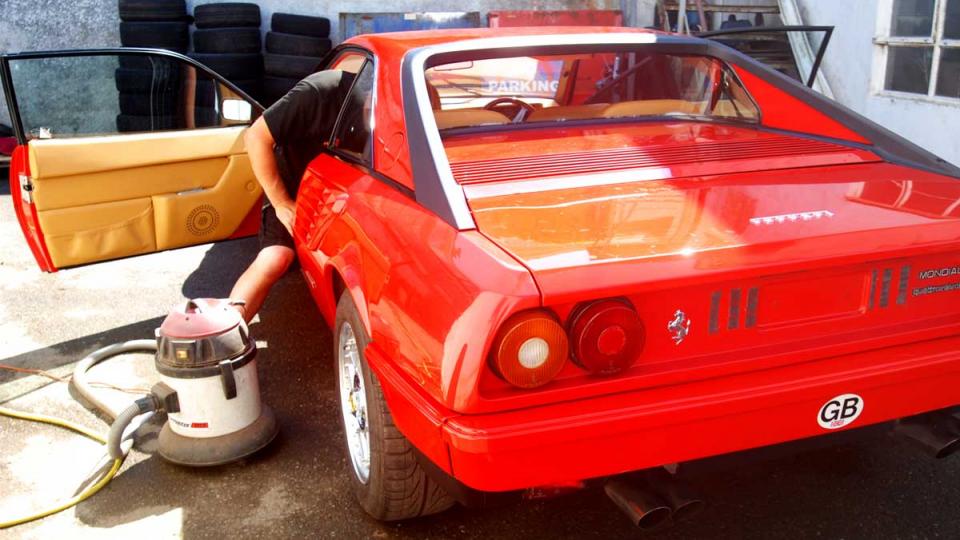 Ferrari servicing is a multi-point task involving close scrutiny of parts that are susceptible to wear and tear due to age and/or use, testing of functions, replacement of service items & reporting on areas for future attention. High performance vehicles require a committed, alert technician who understands the vehicle in question and it's serviceable items - a technician who has driven and worked on the vehicle, and fully understands it's functions and idiosyncrasies, can save a customer labour time and unnecessary expense, by spotting regularly occurring problems early.
Ferrari engines require a technician with considerable experience and familiarity to work with patience and due diligence to deliver servicing of the highest standard.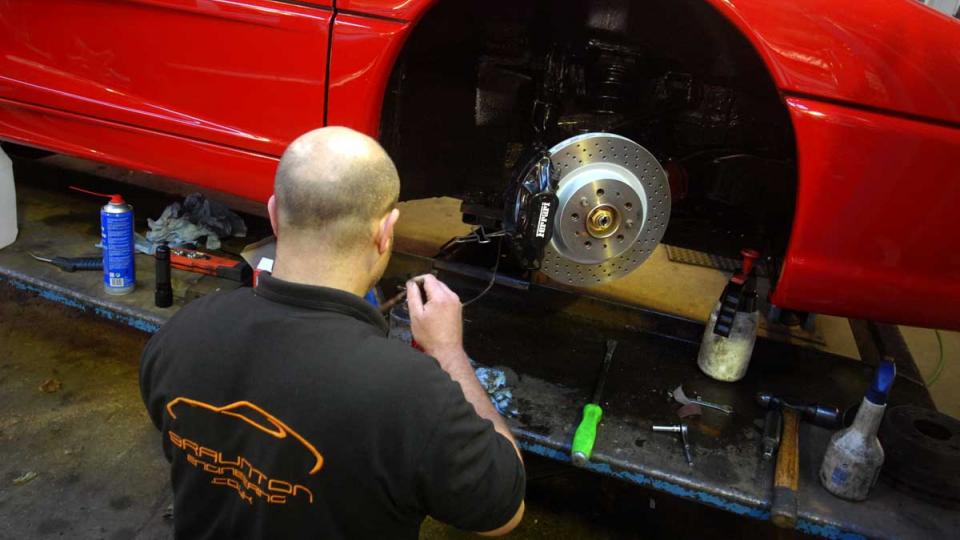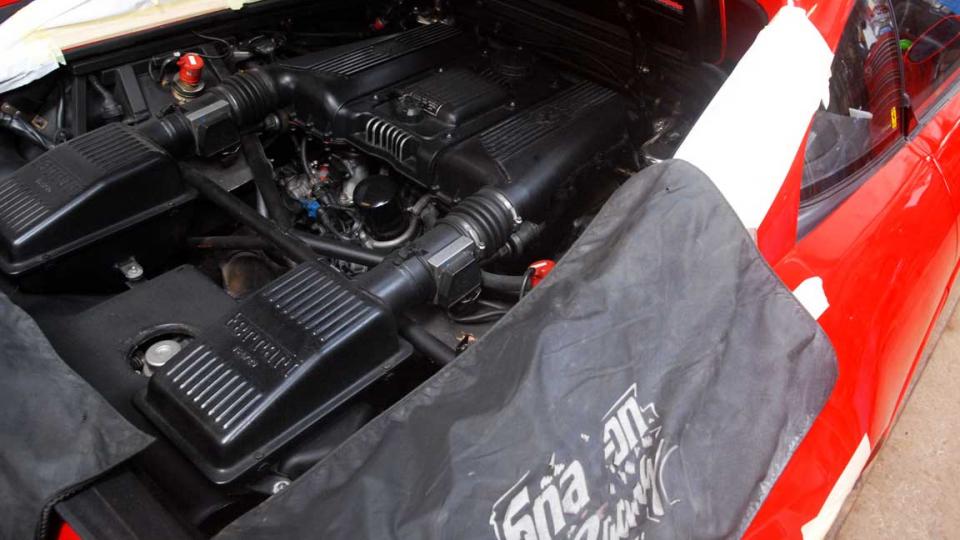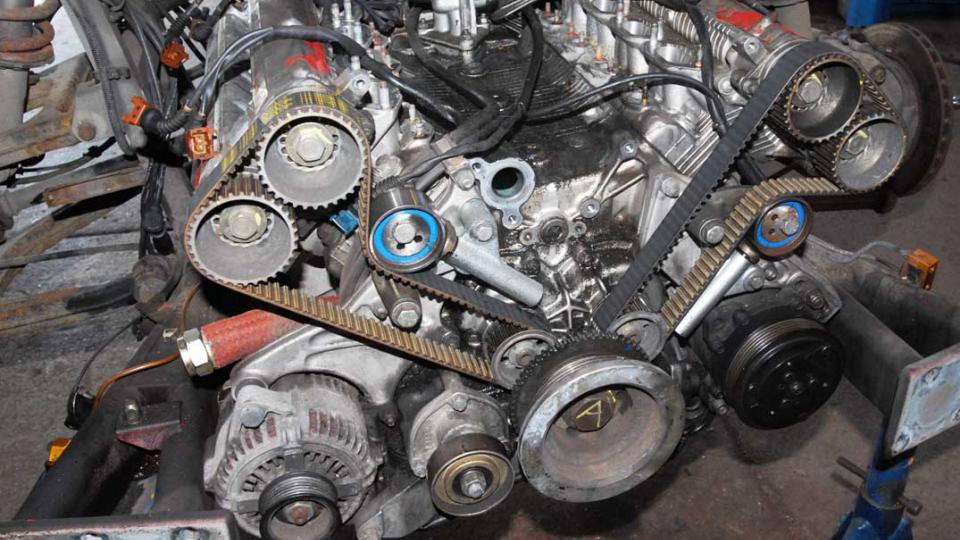 Ferrari Testarossa engine removal for service and cambelts is the standard factory procedure. The work can be carried out with the engine in, albeit with the rads removed but this does not make belt and tensioner fitment an easy process compared with dropping the engine out. The Ferrari 'twelve' is a masterpiece of engineering and design. The flat twelve singing in the upper rev range is one of the most beautiful sounds to a petrol head pedestrian - Testarossa heaven!
Ferrari 599 undergoes routine servicing at Braunton Engineering - the technician follows a procedure that checks condition and function of parts and systems from tyres right the way through to air conditioning to ensure the vehicle is prepared according to the service schedule.
Ferrari 348 cambelt service at Braunton Engineering, Devon. The engine is removed to enable work to be conducted to the highest level - for a technician this is an ideal work place scenario - easy access to all the key parts, the mechanic can take his time to ensure both efficiency and job satisfaction.