Porsche 928 Service Specialist
Braunton offer many years of experience from buying, owning, repairing and modifying the 928. With the familiarity that the Braunton team have with the 928, regular maintenance can prove no more costly than any other model.
Common 928 faults include; intake air leaks, erratic idle, vacuum faults, heater valve/heater dash temp sensor failure, power steering pipe leak, inner sill corrosion, fuel and brake pipe corrosion. 
Braunton's 928GT exits Wehrseifen corner, Nordschleife, Nurburgring.
Routine maintenance should include an annual oil and oil filter change, major service every 12,000 miles including spark plugs, cambelt change every four years. Regular running/driving of a Porsche 928 has proven key to defending against faults.
Braunton Engineering have two technicians who are intimate with the Porsche 928, having owned and rebuilt the cars over the last seventeen years, they offer a swift diagnosis to familiar 928 faults, with cost effective solutions. 928 Servicing includes Porsche OE parts and Mobil oil - servicing follows the factory servicing schedule.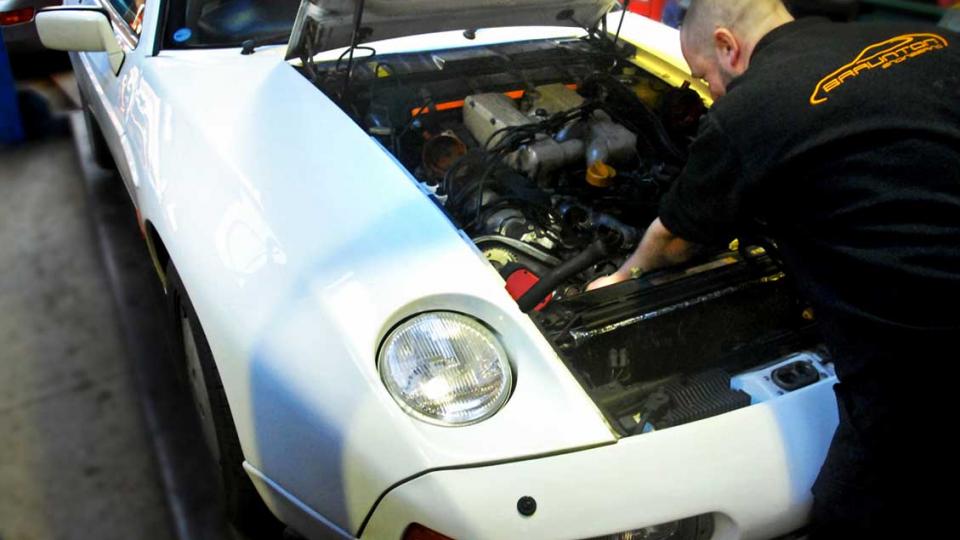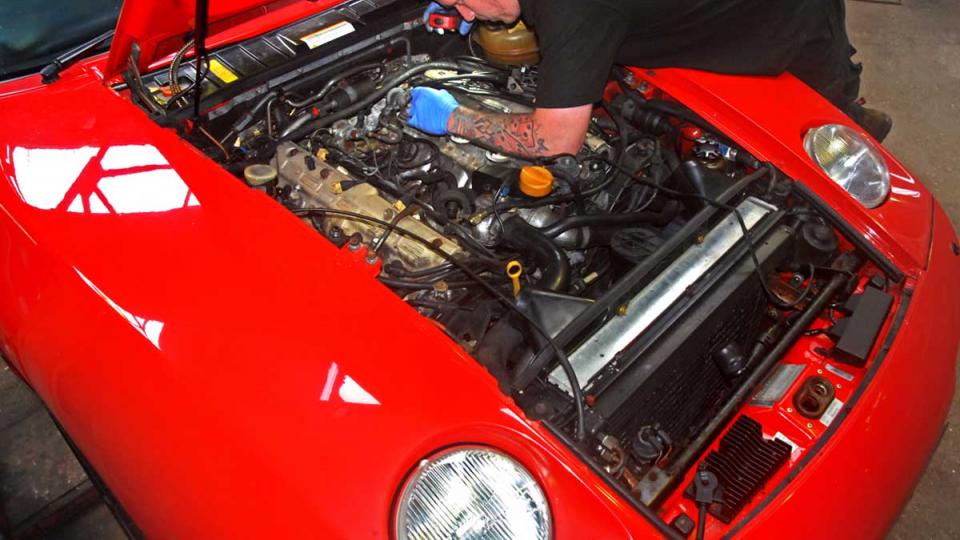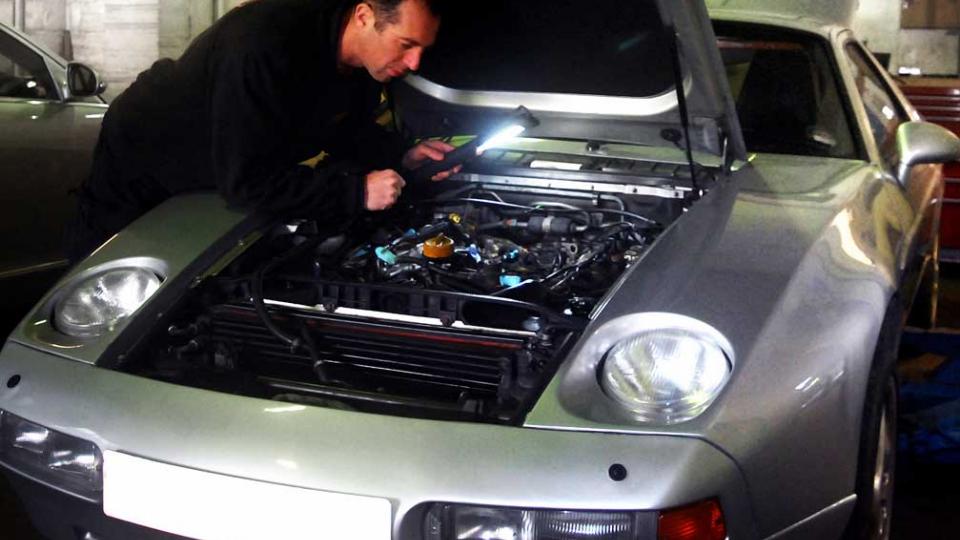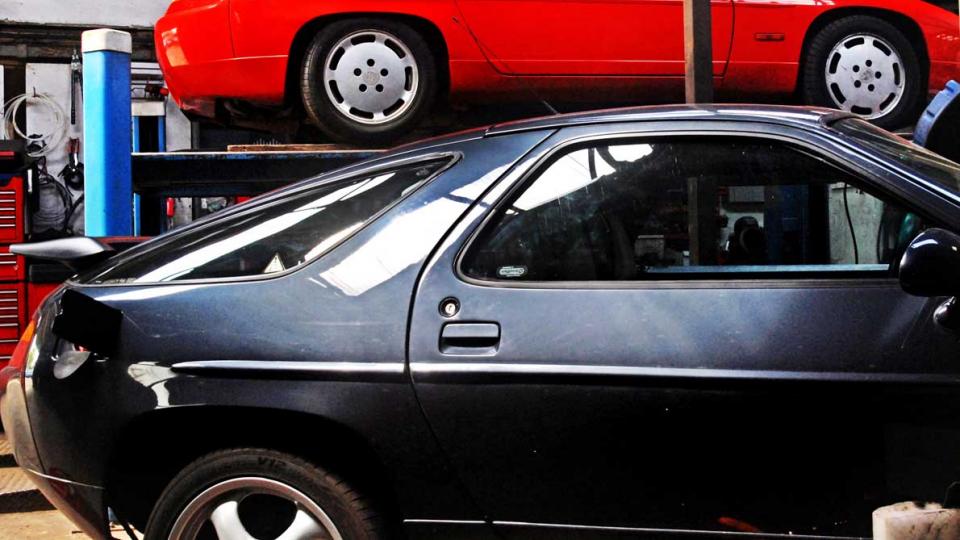 Cambelt change on a 928S4 - Braunton Engineering spend time to make a good job of the cambelt & water pump change. This work includes the tensioner strip down and rebuild (including cleaning the bi-metal washers individually and replacing them in the correct order, with new tensioner seals, clamps, gasket, oil etc). The tensioner arm receives new nylon bushes, new tensioner bearing and crucially a new bolt on which the tensioner bearing sits, circlip, a new idler bearing, new electrical wire on tensioner arm and cambelt cover electrical connector, plus a 'Gates' brand Cambelt - the OE belt. Water pump and gasket if required. The two lower bearing guides on a S4 are inspected for wear and replaced as required.
928 cambelt warning light: Reports of the warning light coming on between gear changes at high revs - an early indication of slack cambelt tension and a belt that ultimately requires re-tensioning or replacement.
It is common to find rusty / corroded fuel lines (pipes) under a Porsche 928. If the corrosion has badly pitted the pipes, replacement with original pipes or replacement with braided fuel hose or nylon pipes is the solution (budget £500+vat for nylon replacements)...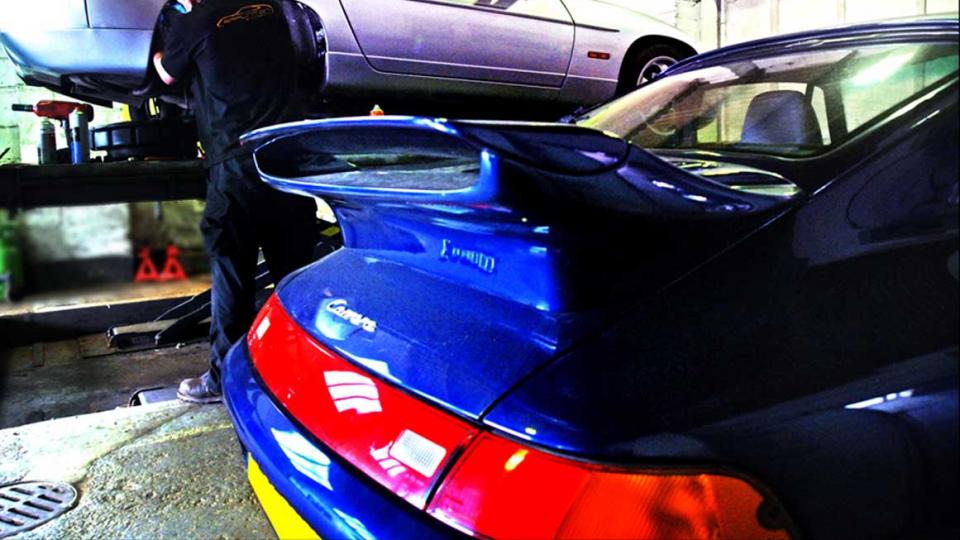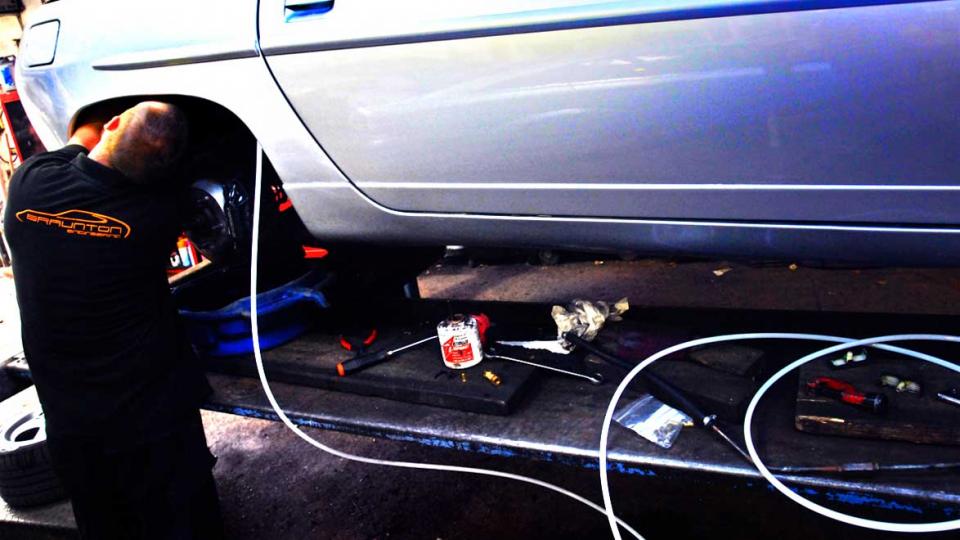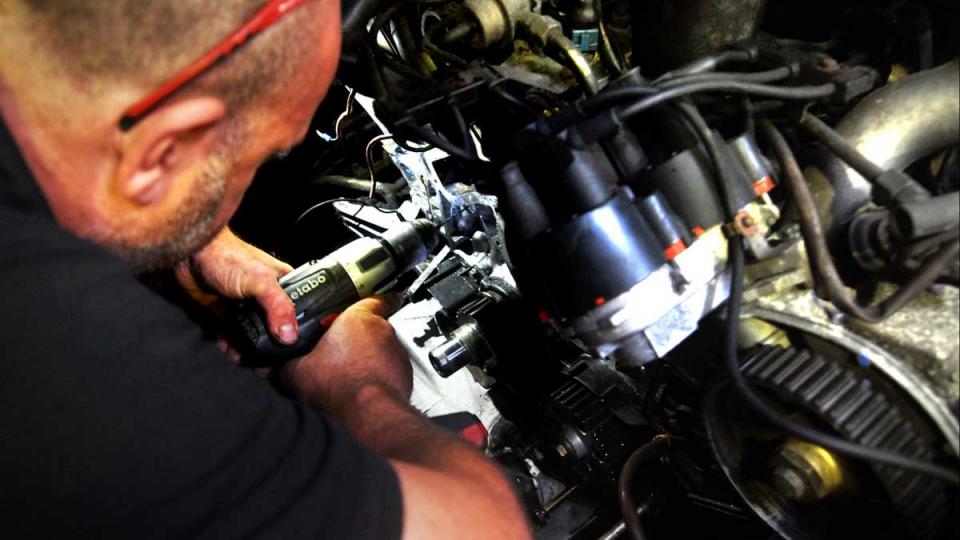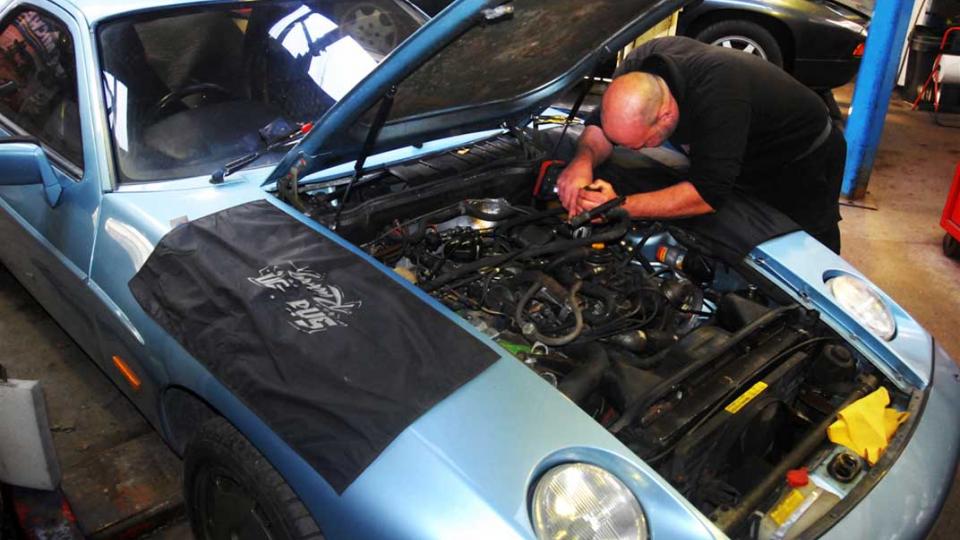 The 928 was the first clean sheet design for Porsche, in 1978 it was way ahead of time. With the S4 it had a 5.0 litre quad cam 32 valve V8 with an output of between 320-330bhp with transaxle making for an almost equal weight distribution. In the GTS version it's size was increased to 5.4 litres & 350bhp. The 928 is a well designed GT offering reliable pan continental travel at high speed. The basic architecture of the 928 can be seen in more recent gt's from Aston Martin, albeit with engines mounted further back, but proof enough that the 928 design principles were outstanding for their era.
The limited production 928 SE / 928 club sport, and following model, the 928 GT (a 330bhp quad cam, 32 valve alloy 90 degree V8 with dog-leg manual five speed transaxle) are manual versions of the beast which are rarely seen on the road these days - one of the super rare Porsche models that have now significantly climbed in value with good examples advertised for sale from £40k-£60k. Values of modern classic Porsche's produced in limited numbers are continuing to rise in value, and represent a sound future investment, especially with the move to hybrid and all electric sports cars.